Sixth Form
WHy Heston?
The decisions you make at Post 16 are some of the most important of your life; they will determine your higher education and future career options.
At Heston, you will be able to take advantage of a broad curriculum delivered by highly skilled and experienced teachers, with a track record of academic success. Above all, you will be joining a safe and caring community where every student matters and every student contributes to our vibrant community ethos. Independence in learning, leadership, team working and communication skills will be fostered through a variety of extracurricular opportunities such as Student Council, Debating Society, Charity Committee, Community Service, Duke of Edinburgh, sport and creative productions.
We have a strong record of securing offers from some of the most prestigious universities including Cambridge, Imperial College, UCL, King's College, LSE, Warwick, St. Andrews, University of Arts, Birmingham and Nottingham. Our students have pursued a diverse range of disciplines including Medicine, Dentistry, Optometry, Engineering, Actuarial Science, Computer Science and The Creative Arts. We also offer full support for those who wish to follow the increasingly attractive route of Apprenticeship degrees.
Curriculum
Our curriculum intent is to have an ambitious and inclusive curriculum, that empowers our students to become life-long learners and successful global citizens.
Our five core curriculum aims promote this intention.
1. A well-sequenced curriculum to embed knowledge and skills, challenging all learners. This will allow our students to learn more, do more and remember more, through a broad and balanced curriculum. We believe that a thoughtful and well-designed curriculum will unlock and render accessible and interesting, even the most complex concepts. Our students will become better thinkers, problem solvers and future learners, with all the benefits these attributes bring.
2. A literacy focused curriculum to promote a love of reading, develop a rich vocabulary and strong disciplinary [subject specific] literacy. This will not only advance our students access to the curriculum but also improve mental well-being and is a crucial foundation for their future life success.
3. A careers centred curriculum to raise student aspirations and understanding of the world of work. This will allow our students to make informed decisions about their future.
4. An enriched curriculum to develop students' cultural capital and drive their curiosity. By exposing our students to real-life applications, current affairs and historical associations, beyond the prescribed examination specifications, we will raise their cultural awareness and support them in developing a critical approach to the media, questioning and challenging ideas, to form their own informed opinions.
5. A society centred curriculum to prepare our students to be confident, active and responsible citizens that make a positive contribution to society. We embrace and embed difference, throughout our curriculum, celebrating diverse voices in literature, music and art, selecting engaging and relevant historical genres and exposing our students to inspiration people from a broad range of ethic diversities, genders and sexual orientations. Our students learn to debate and discuss controversial issues of morality, whilst respecting the views of others, increasing their understanding of democracy, tolerance of those with different faiths and beliefs and individual liberty, as we promote Fundamental British Values.
16-19 Study Programme
All our Post 16 students will follow a high quality, individualised programme of study to ensure their success as they prepare for employment, an apprenticeship, university or further or higher education.
In our Sixth Form, all students can expect the following as part of their study programme:
Personalised career advice and guidance from our in-house Careers Advisor
Individual academic monitoring and support
Relevant vocational or academic qualification at Level 2 and Level 3
GCSE English and Mathematics if required
Opportunities to access external work experience
Tutorial Programme
Enrichment activities
Our Post 16 curriculum allows students the opportunity to pursue a challenging suite of subjects, suited to their interests, career goals and academic aptitude. We are highly successful at securing the best possible outcomes for students by tailoring the most appropriate programme of study.
We offer Level 3 BTEC vocational subjects in IT, Business and Applied Science, with which students continue to secure excellent university places. We also offer T Levels in Healthcare Science and Business Administration. Our A Level subjects cover a broad range of disciplines. Furthermore, our students are able to access an even greater number of A Levels through the Hounslow Borough Consortium.
In addition, we offer a one-year Foundation Programme for students have not met the entry requirements for A Level. This enables students to secure Level 3 qualifications and progress to university.
Careers Advice
Throughout your time in the Sixth Form, you will receive impartial advice and guidance on what you need to do to reach your career aspirations.
English and Maths
Students who did not achieve a GCSE grade 4-9, or equivalent qualifications, in English and Mathematics, will be required to study these courses as part of their Post 16 Programme of Study.
Personal Development
You will attend a regular tutorial programme, which will consist of:
One-to-one Progress Reviews
Careers education
Employability skills
A PSHE programme that will include:
Equality & Diversity
Health & Wellbeing
Finance & Lifestyle
Work & Progression
Safeguarding
British Values
Prevent Agenda
Citizenship
Enrichment Activities
As part of your Study Programme you will take part in a range of Enrichment activities which can include:
Mentoring and coaching
Duke of Edinburgh
Research Project
Educational speakers
Educational visits
University visits
Volunteering activities
Community Service
Sporting Activities
Attendance
Excellent attendance is key to academic success. Therefore, it is a requirement for you to attend all aspects of your Study Programme.
Curriculum Allocations
| | |
| --- | --- |
| POST 16 | Lesson per week |
| A Levels [per subject] | 6 |
| BTEC Level 2 | 12 |
| BTEC Level 3 [Double] | 12 |
| BTEC Level 3 [Single] | 6 |
| T Level [Triple] | 18 |
| Community Service – compulsory | 2 |
| GCSE re-take | 3 |
Admissions
POST 16 OPEN EVENING
The School holds an annual Post 16 Open Evening each academic year to enable local parents residents and other stakeholders to learn more about the A Level, BTEC and T Level courses on offer at our school. This year's event took place on 17 November 2022 from 17:45 to 19:30 in the Hogarth Building. The event for 2024 Admissions will be in November 2023. There will be an opportunity for parents and potential students to tour the School's excellent facilities and also to meet teachers and current students to learn more about these courses as well as the myriad of other opportunities available in the Sixth Form.
There will be a presentation by the Deputy Headteacher at 18:30 in the Sixth Form Centre. Please contact the school at info@hestoncs.org if you have any further queries about this event.
We look forward to welcoming you to our School.
SIXTH FORM ADMISSIONS CRITERIA
In deciding to offer a place in the Sixth Form, the following criteria will be used:
An Attainment 8 score of 50+ to follow an A Level programme of study. Grade 5 or better must be achieved in English Language and Maths to be considered. Individual subject entry requirements must also be met
An Attainment 8 score of 38+ to follow a BTEC Level 3 programme of study
An Attainment 8 score of 28+ to follow the BTEC Level 2 programme of study
Courses will only be offered subject to demand and staff availability
Where a course is oversubscribed, places will be allocated on the basis of the highest Attainment 8 score
Satisfactory references for external candidates
Guidance provided by the Year 11 Learning Coordinator, Curriculum Leaders and the Sixth Form Team
PLEASE NOTE
Students will not be permitted to repeat a course.
| | |
| --- | --- |
| COURSE | ENTRY REQUIREMENT |
| Art, Craft and Design | 5 in an Art subject |
| Art – Graphic Design | 5 in an Art subject |
| Biology | Grade 6 in Biology or Combined Science and 6 Mathematics |
| Chemistry | Grade 6 in Chemistry or Combined Science and 6 Mathematics |
| Business | -- |
| Economics | -- |
| English Literature | 5 in English Language and English Literature |
| French | 6 in French |
| Geography | 5 in Geography |
| Government & Politics | -- |
| History | Grade 5 in History |
| Mathematics - Further | Grade 8 in Mathematics |
| Mathematics | Grade 7 in Mathematics |
| Physics | 6 in Physics or 6-6 Combined Science and a 7 in Mathematics |
| Psychology | 5 in Science |
| Sociology | -- |
| | |
| --- | --- |
| BTEC L3 Applied Science | Attainment 8 Score of 38 and preferably a grade 4+ in Science, English Language and Mathematics |
| BTEC L3 Business/IT | Attainment 8 Score of 38 and preferably a grade 4+ in English Language and Mathematics |
| T Levels | Attainment 8 Score of 40 and a grade 4+ in English Language and Mathematics [and 4+ Science for Healthcare Science] |
| BTEC Level 2 Technical Award - Marketing | Attainment 8 Score of 28 and preferably a grade 3+ in English Language and Mathematics |
Enrichment
We offer a wide range of enrichment opportunities to broaden your learning experience and develop your cultural capital. In addition to academic excellence, our programme of enrichment will help you to develop into a confident and resilient young adult.
Much like university, there are a host of clubs and societies to join in the Sixth Form and, as senior members of the School, you will have an integral role in helping run them. Through positions of responsibility like the Senior Student Leadership Team, Student Learning Mentors and Wellbeing Champions, you will develop vital skills for the future: leadership, team working and communication skills, preparing you for the world of work.
The Debating Society promotes public speaking, critical thinking and communication skills, giving you the ability to think quickly, challenge existing views and explore new ideas. This equips you for high quality, well-reasoned decision making in your professional and personal lives as well as furthering your understanding of the ever-evolving world in which you live. Above all, debating is good fun!
The Explorers Club Lecture Programme enables you to deliver and listen to lectures on a range of subjects as diverse as hillwalking and astronomy. We also invite a range of visiting experts to talk to you about their interests and, crucially, the programme allows you to share your passions with others.
Community Service is a compulsory feature of life in the Sixth Form, encouraging you to make a positive contribution to our community through supporting younger students in lessons, supporting literacy and numeracy in local primary schools, completing placements in local care homes and raising funds for charity.
The Extended Project Qualification is offered to targeted students alongside A-level choices. The pursuit of the EPQ requires great commitment, discipline and organisation. You will be able to enhance and evidence your communication, critical analysis skills and independence, which will benefit you when applying to university and prepare you for the demands at undergraduate level.
Most Able
To support our most able students realise their full potential, the Director of Sixth Form delivers the Oxbridge Pathways Programme which includes:
Organisation of high quality internships with prestigious companies across both the public and the private sector
Visits to Oxford University and Cambridge University
Support with the organisation of appropriate work experience placements
Support with the writing of Personal Statement and Interview workshops
Support with applications to Oxbridge Summer Schools
Organising the attendance to Medical and Legal Career Workshops
Providing a named mentor for the A Level Extended Project
In Year 12, the top 10% participate in the Cambridge University Outreach Programme called "HE+". Students attend a series of lectures and seminars that give information, advice and guidance on how to make successful Oxbridge applications, write personal statements and prepare for interviews.
Meet the Students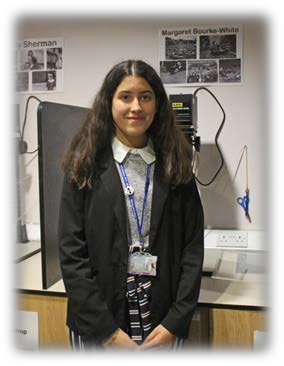 Maria Alves-Pires
I am a hearing impaired student attending to a mainstream school. Being part of this School, means that I am part of a community and my disability doesn't define who I am, or my ability to achieve. I do not use my hearing impairment as an excuse for not achieving; it is just who I am. Being at this school for my GCSE's and my A Level studies reflects my happiness with the support I receive which has exceeded my expectations and that of my parents. I have excellent support from my teachers and my lessons are interesting and fulfilling. I have become extremely independent and with the support of my teachers my confidence in my abilities has also grown. Heston has allowed me to explore and develop my passion for learning, and I am challenged to grow and develop as a person all the time. I have achieved excellent GCSE results and I am on track to achieve well in my A Levels. I am confident that I am going to university to study the course of my choice and the support received to help me to decide which course to pursue has been second to none.
Madeline Debra-Davies
I couldn't have picked a better place to continue my studies than here at Heston Community School. The teachers are very passionate about the subjects they teach and always make time for those who need extra support, whether it is before or after school they are always willing to help! The Sixth Form Centre gives students the perfect environment to work undisturbed and develop skills such as time management and independence, helping us prepare for future work or university life. Whilst there is a big focus on academics, the School also focuses on character building. We are encouraged to attend workshops, subject-related trips and do volunteer work. This will help us to gain a broader understanding of our subjects and inspire us to be more open-minded. I am eagerly looking forward to the future because I am confident that I will achieve excellent A Level results and will be able to go on to the university of my choice.
Dean Chughtai
Having studied at Heston Community School from Years 7 to 11, I knew continuing in the Sixth Form was right for me. At Heston, I achieved nine grade 9s, mainly due to the extraordinary support of the teachers. I firmly believe the atmosphere around the school is unique, making it impossible for me consider Sixth Form studies anywhere else. My time in Year 12 so far has reaffirmed this belief due to the passion of the teachers and in my chosen subjects. Settling into more challenging studies was easy as the teachers gave me advice to support the transition from GCSE's to A Levels. Not only have I developed academically in the Sixth Form, but also personally as well. Alongside my academic studies the School also offers a wide array of extracurricular activities and workshops that build on key skills for the future, as well as equip us with the tools to attend university. This School not only cultivates interest, but encourages students to reach their full capabilities and therefore I have no doubt that being here will support me in reaching my aspirations.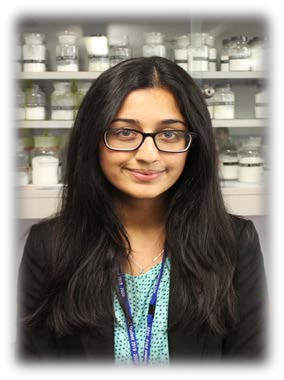 Jasleen Nagi
Having entered the school as a Year 7 student, I feel that Heston has helped me to develop as a person, as well as flourish academically. In this school you are provided with excellent teaching and engaging lessons, but perhaps more importantly, it is a place in which each individual student is cared for and driven to achieve their personal goals. It is easy to build an excellent rapport with teachers because they are so caring and passionate about their subjects. I have no doubt that Heston will continue to support me, and ultimately help me to achieve my goals for the future. Due to the sheer dedication of staff, and of course hard work, I achieved ten grade 9s in my GCSEs. I am certain that the school will continue to drive me to reach my full potential in the future. My future career goal is to study medicine and I have already had several opportunities increase my knowledge of the field and prepare me for applying to top universities via numerous programmes, such as the Russel Group Pathways Club.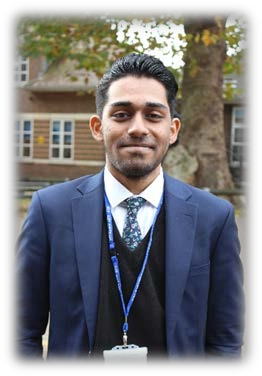 Abdul Hakeem Dussroth
The Sixth Form at Heston Community School is a welcoming place where I am confident that I will thrive. This is because of the superb teaching and excellent system of highly supportive pastoral care. Before joining the Sixth Form, I was exclusively home-educated and was worried about fitting in with my peers and settling into the school routine. I should not have worried as the teachers and students are so welcoming. My peer group is fantastic as they are both friendly and focused on achieving academic success. Teachers always help us to engage with the reading material and advise us to explore beyond the curriculum. There are opportunities to take on positions of responsibility to develop our confidence, resilience; and regular community service which is an enjoyable and rewarding experience. I am delighted and proud to be part of this caring community where everyone is welcoming and we are encouraged to be the best we can be.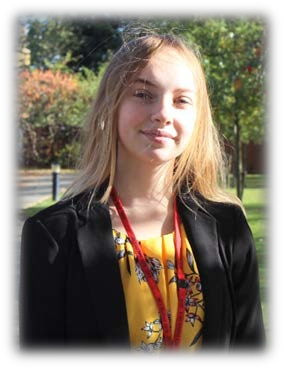 Abby Rowles
I am a very hard-working student who sometimes struggles with understanding work in class; however, at Heston, there are a variety of staff who support students like me. This is one of the main reasons I have decided to return here to complete my Sixth Form studies. I'm expecting to achieve a minimum of Bs in my A-Levels, and I am extremely confident that the staff support and respect amongst the students will help me achieve that. I am confidently looking towards university and beyond because of the excellent support and advice I have received.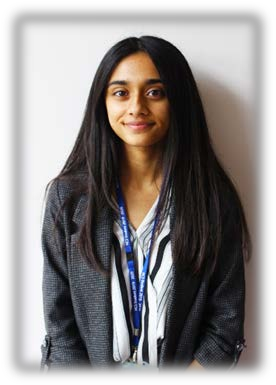 Amber Birdi
My time as an A level student has been very demanding, but with the network of support in the Sixth Form I have been able to effectively cope with its many challenges. All members of staff are available to discuss concerns that I have about my work or in any other area of my life. I have profoundly benefited from this guidance and feel well-prepared looking ahead to University and my career after school. Multiple summer schools and taster days have also been shared with us, which is the reason why I was able to secure a place for an Engineering summer school at Homerton, Cambridge. Looking forward to next year, I am confident I will secure a place studying Mechanical Engineering at the university of my choice. Being in the Sixth Form at Heston has helped shaped me into the individual that I am, and I feel ready to meet the challenges of both university and the world of work.
Success Stories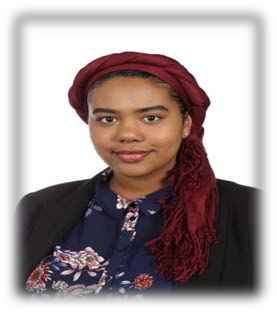 Nadia Awad, English Literature A* History A* Politics A [Reading History, University of Oxford]
Nadia has always had a long-standing interest in studying History with a specific focus on Sudanese History. Her work ethic and resilience over the two years of her A Level studies along with her relentless efforts to read widely in her all three of her A Levels contributed to her phenomenal achievement in the examinations. Nadia visited the University of Oxford in November 2017 and decided then, that she would pursue her higher education studies there - that ambition became her sole focus over the rest of her studies. Nadia was passionate about her subjects and this was fostered and supported by her teachers. The School provided 1:1 interview support and mock interview resources to help Nadia win her place.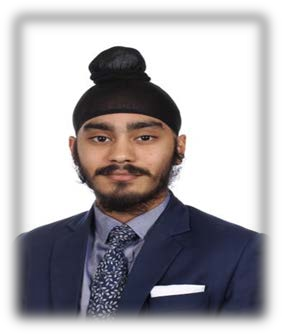 Vikram Kainth, Politics A History A Economics B [Reading Economics, University College London]
Vikram was an extremely hardworking and conscientious student whose teachers recognised his commitment to his studies. He was very well-organised and used the Sixth Form Study Area to perfect his Economics essays. He would always use his lunch times to study because he so wanted to excel. So was his passion for his academic pursuits. Vikram was determined to study Economics at UCL and his teachers tell of a flair in his writing abilities and his highly developed analytical and evaluative skill sets. He was a pleasure to teach as he read the recommended texts to support his learning and was therefore able to participate in the most electrifying debates in his lessons.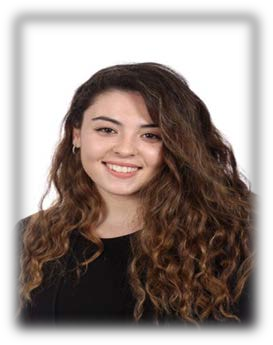 Sara D'Jilali, English Literature A* Psychology A History A [Reading Human, Social and Political Sciences — University of Cambridge]
Sara's enthusiasm for her studies and her distinct passion for Humanities was immediately evident once she began her Sixth Form studies. Her flair for writing and her ability to work with her teachers to perfect her higher order thinking skills helped her to secure a place at one of the world's most prestigious universities. Sara served on the Senior Student Team and could be relied upon to support all the school's activities and also meet the obligations of her academic studies. Sara visited the University of Cambridge in November 2017 and decided then that she would pursue her higher education studies there. The School provided 1:1 interview support and mock interview resources to help Sara win her place.
Sajjia Aslami BTEC Diploma Business D*D* A Level Psychology B [Reading Nursing, Kings College London]
Sajjia was always the most hardworking student in any of her classes. Her quiet confidence in her abilities and her drive and ambition to succeed were exceptional. Her well-developed work ethic and her exceptional organisation skills helped her to achieve the highest grades in all of her BTEC Business units whether they were assessed internally or externally. Sajjia was able to balance well the demands of pursuing both A Levels and vocational subjects, a true testament to her determination to study nursing at one of the country's top universities.
Shayan Khan, Mathematics A Biology B Chemistry B [Reading Medicine, University of Southampton]
Shayan wanted to follow in the footsteps of his brother and study medicine. He worked diligently towards achieving well in his public examinations. He was a Senior Student and so served the school community as well as balancing the demands of his subjects. Shayan was supported by the Sixth Form Team and the Science Curriculum Area with 1:1 interview practice and wider reading materials to support his application.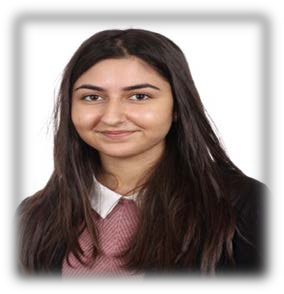 Riya Samra, Business Studies A* Sociology A Graphic Design B [Reading Primary Education, University of Roehampton]
Riya was always interested in becoming a teacher. She was able to access help with work experience in a nursery with the support of the Sixth Form Team which reinforced her passion to pursue education studies at university. Riya was exceptionally hard working in all of her subjects. She loved Business and was able to develop high quality analytical and evaluative arguments which helped her to achieve an A*. She possessed an impressive quiet determination to succeed which should be emulated by all.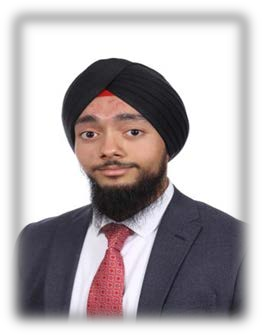 Gurpartap Saggu, Business Studies A Economics A Chemistry C [Accounting Degree Apprenticeship - Moore Stephens]
Gurpartap's interest in Accounting grew out of his family's business. He came into the Sixth Form with a determination to access a degree apprenticeship at one of the top 5 accounting firms in the UK, and so he did. He applied to university as well but had attended a range of apprenticeship opportunities afforded him by the Sixth Form Team, and he was secured work experience in accounting and finance through the School's work with UPTREE. Gurpartap was a conscientious student who worked really hard in all of his subjects and was a pleasure to teach. Teachers were always impressed by his quiet determination, and he was able to balance well the demands of being a Senior Student and his academic obligations.
Careers and Guidance
Throughout your two years in the Sixth Form, you will receive practical advice and support to research career options, university courses, apprenticeships, writing personal statements, CVs and letters of application. All students will attend workshops to develop interview techniques.
Specialist careers education software is used to develop a professional profile, supporting university and apprenticeship applications. Furthermore, all students receive one to one careers support and attend targeted career workshops.
UCAS
UCAS is the admissions process for students applying to further education at universities and colleges.
The majority of our students apply to UCAS, with increasing numbers gaining higher level apprenticeships in recent years, so a significant amount of time is allocated to the process of applications. The Sixth Form Team provides expert guidance and support to students to help them choose the most appropriate courses.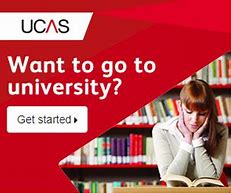 The UCAS widget links you directly to the UCAS website. Through simple navigation, it is easy for you to explore the information and advice UCAS has to offer. The content is reviewed regularly by UCAS, so it remains up-to-date and relevant.
The section for parents is invaluable to the different stages of the application process. It includes a UCAS Parent Guide and the parent information tool.
OTHER USEFUL WEBSITES
There are subject guides and a range of useful resources to help you choose subjects and courses at:
www.ucas.com/ucas/subject-guide-list
www.ucas.com/ucas/undergraduate/getting-started/what-study
www.thestudentroom.co.uk/wiki/University_Courses
You can also take a virtual university tour on many university websites, by visiting www.ucas.com/virtual-tours