School History
'What we are today is the product of the work and experience of thousands of pupils and parents and hundreds of teachers who have left their mark on the School.'
Alan Knuckey
Deputy Headteacher [1984 – 2005]
Heston Community School is proud to have been serving the local community for almost 140 years. The current campus has been in use since 1861, however Heston Senior School [as the School was previously known] was officially opened by the Charter Mayor, Councillor H J Nias MBE JP on 19 October 1932.
Erected at a cost of £21,730 in 1931, the School was designed to cater for 440 children between the ages of 11 and 14 – the national school leaving age at that time. The Middlesex Chronicle described the opening as "one of the largest and most representative assemblies which had ever gathered in Heston." On its opening, there were 146 girls and 156 boys on roll.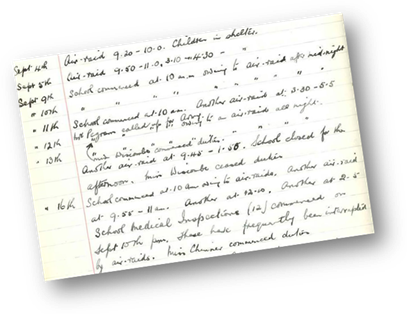 In true Churchillian spirit, the School remained operational throughout the Second World War. During the Battle of Britain, children were forced to collect work from School to complete at home while an air raid shelter was constructed to protect students and staff. The Headteacher, Mr W J Hewett, provided a graphic account of life in the School when the air raid sirens sounded. As the School leaving age has increased so has the School site to accommodate greater numbers.
Important dates in the School's growth:
| | |
| --- | --- |
| 1947 | The School renamed Heston Senior School [11 – 14] |
| 1961 | The Norwood building opened providing the School with a kitchen, canteen and specialist facilities for Art and Design Technology |
| 1968 | The School renamed Heston Comprehensive Junior High School [11-14]. The first temporary classrooms erected to accommodate growing numbers |
| 1975 | The School renamed Heston Comprehensive School [11 – 18] |
| 1979 | The Old Osterley [then new] Building completed providing the School with specialist Science labs and Music facilities |
| 1984 | The School renamed Heston Community School |
| 1986 | New Sport Hall constructed to provide facilities for the School and local community |
| 1990 | Heston Community School designated as a specialist centre for the Hearing Impaired |
| 1993 | The School gained new playing fields |
| 1995 | Osterley and Sutton extension opened providing the School with permanent classrooms and the removal of temporary huts |
| 2010 | Norwood demolished and the Hogarth Building opened providing the School with specialist Art, Technology and ICT facilities and purpose built Learning Resource Centre. 2010 also saw the removal of all temporary classrooms |
| Today | Over the decades, the School has grown in size to provide an innovative learning environment for the 1300 students it serves. However, at its core, nothing has changed – Heston remains a community school where every child matters, welcoming students regardless of heritage or ability. The School prides itself on its distinguished past that has laid the foundations for the success of future generations. |