Governance, Financial & Annual Reports
the Chair of Governors
Dear Parents/Carers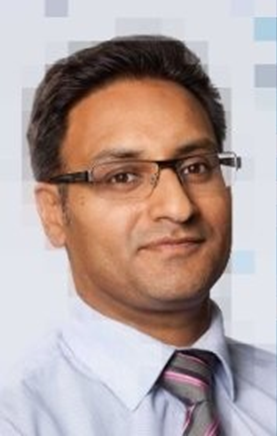 Having two children at Heston, I can say with confidence that the School provides an outstanding learning experience in a safe and supportive environment – at Heston, every child really matters.
Respect, equality, resilience, ambition and honesty are the core values that every child at Heston Community School is encouraged to embrace. As Chair of Governors, I take great pride in, and share these values and the ethos that form the foundation of the education we provide.
In February 2016, the School was judged as "Good" by Ofsted under the new Inspection Framework. Subsequently, Heston has gone from strength to strength, consolidating its position in the top 5% of schools in England at GCSE. In 2018, the School also secured A Level progress that placed it in the top 10%.
As Chair of Governors at Heston Community School, I consider myself fortunate to be able to contribute to the ongoing success of the School. Heston has an excellent team of dedicated and highly skilled teachers, support staff and Leadership Team; with a community of students who are ambitious and highly motivated to learn. All students are provided with opportunities to become confident and rounded individuals, capable of high levels of achievement - irrespective of ability or background.
I would invite any parent to visit the School, see the outstanding learning environment and meet our wonderful students.
Narinder Phull
Chair of Governors
gb@hestoncs.org
Mr Ranjit Berdesha - Headteacher and Accounting Officer
Appointed: 01 September 2016
Committees: Appraisal & Pay, Finance & General Purpose, Teaching & Learning
Business/Financial Interests: None
Governance Roles in Other Schools: Governor [Norwood Green Junior School]
Other: None
Mr Narinder Phull - Chair of Governors
First Appointed: 22 November 2012
Term of Office: 03 October 2016 to 02 October 2020
Committees: Finance & General Purposes [Chair]
Business/Financial Interests: None
Governance Roles in Other Schools: None
Other: Parent of a student
Ms Francesca Hooker - Vice Chair of Governors
First Appointed: 01 September 2017
Term of Office: 01 September 2017 to 31 August 2021
Committees: Teaching & Learning, Appraisal & Pay
Business/Financial Interests: None
Governance Roles in Other Schools: None
Other: Deputy Headteacher [Heston Primary School]
Mr Johnny Kyriacou - Community Governor
First Appointed: 27 September 2018
Term of Office: 27 September 2018 to 26 September 2022
Committees: Teaching & Learning [Chair], Finance & General Purposes
Business/Financial Interests: None
Governance Roles in Other Schools: Governor [Ashford Park Primary School]
Other: Head of Education Services [Slough Borough Council]
Mrs Nirmala Bali - Co-Opted Governor
First Appointed: 04 July 2019
Term of Office: 04 July 2019 to 03 July 2023
Committees: Teaching & Learning
Business/Financial Interests: None
Governance Roles in Other Schools: None
Other: None
Mrs Glynis Ross-Wood - Co-Opted Governor
First Appointed: 06 July 2017
Term of Office: 06 July 2017 to 05 July 2021
Committees: Appraisal & Pay [Chair], Teaching & Learning
Business/Financial Interests: Director [Training & Development Better Regulation Ltd]
Governance Roles in Other Schools: Chair of Governors [Lionel Primary School]
Other: None
Mr Krishna Ramdeen - Co-Opted Governor
First Appointed: 06 July 2017
Term of Office: 06 July 2017 to 05 July 2021
Committees: Finance & General Purposes, Appraisal & Pay
Business/Financial Interests: None
Governance Roles in Other Schools: None
Other: None
Mr Satpal Grewal - Parent Governor
First Appointed: 23 June 2017
Term of Office: 23 June 2017 to 22 June 2021
Committees: Teaching & Learning
Business/Financial Interests: None
Governance Roles in Other Schools: None
Other: Parent of a student
Mr Qaisar Rizwan - Parent Governor
First Appointed: 28 January 2019
Term of Office: 28 January 2019 to 27 January 2023
Committees: Appraisal & Pay Committee
Business/Financial Interests: None
Governance Roles in Other Schools: None
Other: Parent of a student
Mrs Vanessa O'Neil - Staff Governor
First Appointed: 01 September 2018
Term of Office: 01 September 2018 to 31 August 2022
Committees: Finance & General Purposes, Teaching & Learning
Business/Financial Interests: None
Governance Roles in Other Schools: None
Other: SIMS and Data Manager
Mr Bashar Al-Damen - Staff Governor
First Appointed: 23 June 2017
Term of Office: 23 June 2017 to 22 June 2021
Committees: Teaching & Learning
Business/Financial Interests: None
Governance Roles in Other Schools: None
Other: Teacher of Mathematics KS4 & KS5
Clerk to Governing Body: Mrs Dee Howley
Chief Finance Officer: Ms Saima Dad
Governor Vacancies: None
If you are interested in becoming a governor at the school, please express your interest by emailing gb@hestoncs.org