Governance, Financial & Annual Reports
the Chair of Governors
Dear Parents/Carers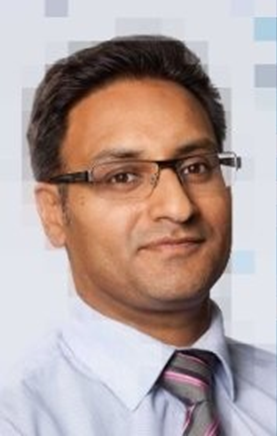 Having two children complete their statutory schooling at Heston, I can say with confidence that the School provides an outstanding learning experience in a safe and supportive environment – at Heston, every child really matters.
Respect, equality, resilience, ambition and honesty are the core values that every child at Heston Community School is encouraged to embrace. As Chair of Governors, I take great pride in, and share these values and the ethos that form the foundation of the education we provide.
In July 2019, the School was judged as "Good" by Ofsted. The report commented:
'The leadership team has maintained the good quality of education in the school since the last inspection. Based on the evidence gathered during this short inspection, I am of the opinion that the school has demonstrated strong practice and marked improvement in specific areas. This may indicate that the school has improved significantly overall.'
Heston has gone from strength to strength, consolidating its position in the top 5% of schools in England at GCSE. In 2018 and 2019, the School also secured strong progress at A Level and BTEC. Centre Assessed Grades awarded to students during the 2020 Lockdown continued this impressive run of examination performance.
As Chair of Governors at Heston Community School, I consider myself fortunate to be able to contribute to the ongoing success of the School. Heston has an excellent team of dedicated and highly skilled teachers, support staff and Leadership Team; with a community of students who are ambitious and highly motivated to learn. All students are provided with opportunities to become confident and rounded individuals, capable of high levels of achievement - irrespective of ability or background.
I would invite any parent to visit the School, see the outstanding learning environment and meet our wonderful students.
Narinder Phull
Chair of Governors
gb@hestoncs.org
Heston Community School
Heston Road
Hounslow
Middlesex
TW5 0QR
HESTON COMMUNITY SCHOOL: MEMBERS
Ms Angela Bennett
Appointed: 01 September 2021
Appointed By: Board of Trustees
Committees: None
Business and Pecuniary Interests: None
Governance Roles in Other Schools: None
Other: None
Mr Mike Lawton
Appointed: 01 September 2021
Appointed By: Board of Trustees
Committees: None
Business and Pecuniary Interests: None
Governance Roles in Other Schools: None
Other: None
Ms Francesca Hooker - Community Governor and Vice Chair of Governors
Appointed: 01 September 2021
Appointed By: Board of Trustees
Committees: Curriculum, Appraisal & Pay
Business and Pecuniary Interests: None
Governance Roles in Other Schools: None
Other: Deputy Headteacher [Heston Primary School]
HESTON COMMUNITY SCHOOL: BOARD OF TRUSTEES
Mr Ranjit Berdesha — Headteacher and Accounting Officer
Appointed: 01 September 2016
Appointed By: Ex-officio Governor
Committees: Appraisal & Pay, Finance & General Purpose, Curriculum
Business and Pecuniary Interests: None
Governance Roles in Other Schools: None
Other: None
Mr Narinder Phull — Community Governor and Chair of Governors
First Appointed: 22 November 2012
Appointed By: Board of Trustees
Term of Office: 13 December 2018 to 12 December 2022
Committees: Finance & General Purposes [Chair]
Business and Pecuniary Interests: None
Governance Roles in Other Schools: None
Other: Parent of a student
Ms Francesca Hooker — Community Governor and Vice Chair of Governors
First Appointed: 02 July 2017
Appointed By: Board of Trustees
Term of Office: 01 Sep 2021 to 31 August 2025
Committees: Curriculum, Appraisal & Pay
Business and Pecuniary Interests: None
Governance Roles in Other Schools: None
Other: Deputy Headteacher [Heston Primary School]
Mr Johnny Kyriacou — Community Governor
First Appointed: 27 September 2018
Appointed By: Board of Trustees
Term of Office: 27 September 2018 to 26 September 2022
Committees: Curriculum [Chair]
Business and Pecuniary Interests: None
Governance Roles in Other Schools: Governor [Ashford Park Primary School]
Other: Head of Education Services [Slough Borough Council]
Mr Talveer Calay — Co-Opted Governor
First Appointed: 24 September 2020
Appointed By: Board of Trustees
Term of Office: 24 September 2020 to 23 September 2024
Committees: Curriculum
Business and Pecuniary Interests: None
Governance Roles in Other Schools: None
Other: None
Mrs Glynis Ross-Wood — Co-Opted Governor
First Appointed: 06 July 2017
Appointed By: Board of Trustees
Term of Office: 15 July 2021 to 14 July 2025
Committees: Appraisal & Pay [Chair], Curriculum
Business and Pecuniary Interests: Director [Training & Development Better Regulation Ltd]
Governance Roles in Other Schools: Chair of Governors [Lionel Primary School]
Other: None
Mr Keith Batten — Co-Opted Governor
First Appointed: 26 September 2019
Appointed By: Board of Trustees
Term of Office: 26 September 2019 to 25 September 2023
Committees: Finance & General Purposes
Business and Pecuniary Interests: None
Governance Roles in Other Schools: None
Other: None
Mrs Dominique Mann — Community Governor
First Appointed: 16 January 2020
Appointed By: Board of Trustees
Term of Office: 16 January 2020 to 15 January 2024
Committees: Curriculum
Business and Pecuniary Interests: None
Governance Roles in Other Schools: Governor [Heston Primary School]
Other: None
Mr Waris Rajput — Parent Governor
First Appointed: 15 October 2020
Appointed By: Parents
Term of Office: 15 October 2020 to 14 October 2024
Committees: Curriculum
Business and Pecuniary Interests: None
Governance Roles in Other Schools: None
Other: Parent of a student
Mr Samir Vohra — Parent Governor
First Appointed: 21 September 2021
Appointed By: Parents
Term of Office: 21 September 2021 – 20 September 2025
Committees: Curriculum
Business and Pecuniary Interests: None
Governance Roles in Other Schools: Governor [Norwood Green Junior School]
Other: Parent of a student
Mr Sam Saib — Staff Governor
First Appointed: 26 March 2021
Appointed By: Staff
Term of Office: 26 March 2021 to 28 March 2025
Committees: Finance & General Purposes
Business and Pecuniary Interests: None
Governance Roles in Other Schools: None
Other: Learning Mentor
Ms Sarah Farmer — Staff Governor
First Appointed: 01 September 2021
Appointed By: Staff
Term of Office: 01 September 2021 to 31 August 2025
Committees: Curriculum
Business and Pecuniary Interests: None
Governance Roles in Other Schools: None
Other: Teacher of English
Clerk to Governing Body: Mrs Dee Howley
Chief Finance Officer: Ms Saima Dad
Governor Vacancies: None
If you are interested in becoming a governor at the school, please express your interest by emailing gb@hestoncs.org