English
Key Stage 3
Students read a variety of literature including prose, poetry, drama, short stories and non-fiction texts. They develop their ability to form an interpretation, analyse and infer meaning. Students also have a weekly or fortnightly library lesson to develop independent reading habits.
YEAR 7

TERM 1

Gothic extracts: The Castle of Otranto and Frankenstein

Descriptive and narrative writing

TERM 2

Poetry across time

Non-fiction

TERM 3

Shakespeare play: Twelfth Night

Novel: Boy or Animal Farm
YEAR 8

TERM 1

Poetry [Relationships]

Writing about your own views

TERM 2

World Literature extracts: for example, Anita and Me and The Kite Runner

Non-fiction

TERM 3

Shakespeare play: A Midsummer Night's Dream or Much Ado About Nothing

Novel: The Boy in the Striped Pyjamas or To Kill a Mockingbird
YEAR 9

TERM 1

Novel: Of Mice and Men

Language Paper 1

TERM 2

Shakespeare play: The Merchant of Venice

Language Paper 2

TERM 3

Poetry [Power and conflict]

Language skills based on 19th Century extracts: for example, The Hound of the Baskervilles
GCSE English Language and Literature
All students study English Language and English Literature at GCSE.
In English Language, students develop their reading, writing, speaking and listening skills, evaluating writers' purpose in a range of fiction and non-fiction material and constructing their own written pieces.
In English Literature, students read a range of literature including a 19th century novel, a Shakespeare play, poetry and contemporary material. Students explore themes and ideas, writer's craft and intentions and contextual implications within each text.
YEAR 10

TERM 1

Language Paper 1 Section B and Language Paper 2, Section B – Writing skills

Literature Paper 2 Section B - Prepared poetry

TERM 2

Language Paper 1 Section A - Analysis of stories and extracts 18th – 21st century

Literature Paper 2 Section A - An Inspector Calls

TERM 3

Language Paper 2 Section A - Analysis of non-fiction texts and literary non-fiction texts

Literature Paper 2 Section A - Romeo and Juliet or Macbeth
YEAR 11

TERM 1

Literature Paper 1 Section B – The Strange Case of Dr Jekyll and Mr Hyde or Frankenstein

Literature Paper 2 Section B and C - Unseen and prepared poetry

TERM 2

Literature revision – Papers 1 and 2

TERM 3

Final examination preparation
For more detailed information on the course and assessment, please visit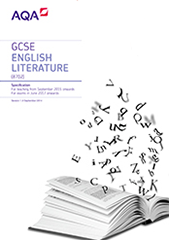 Key Stage 4 Literacy Support
Where appropriate, targeted students will receive three additional Literacy lessons per week, enabling them to master essential reading and writing skills and develop their fluency and confidence with English. Lessons are designed to advance students' written and verbal communication and to expose students to texts with a variety of purposes, audiences and genres.
The following topics are indicative of the content covered:

YEAR 10

Vocabulary

Sentence structure

Punctuation

Comprehension

Genre, audience, purpose

Examination skills

YEAR 11

GCSE English Literature revision

GCSE English Language revision

Identifying and analysis language techniques

Spoken Language skills