Anthropology at Brunel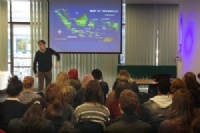 Heston partner Brunel University to organise Anthropology Conference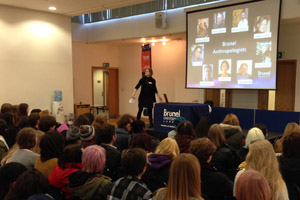 The second annual A level Anthropology Conference organised by Brunel University, Heston Community School's Humanities department and the Royal Anthropological Institute was held at Brunel University on Friday 15th November. Over 200 students from 11 different schools attended the conference that was designed to help students with their studies and preparation for exams in summer.
All of the lectures were delivered by anthropologists from Brunel Anthropology department and our students were given the opportunity to see how everything they learn in lessons is applied in real life. Students also had a chance to meet with undergraduate students and to learn about life at university.
The day was divided in two parts - in the morning lectures and ethnographic films and in the afternoon Q/A sessions. The feedback from students was excellent and they had fantastic day of intensive learning.
The success of the conference means Heston's Humanities department will be organising more in the future and the next event will take place in March 2014.