Year 9 is "Looking Good"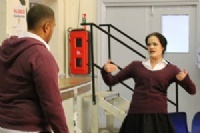 Looking Good was performed to Year 9 to get them thinking about the pressures they face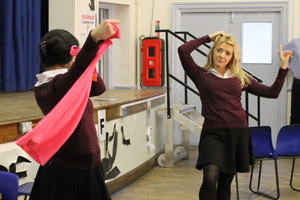 On Monday, 11th November Year 9 students were entertained and challenged through a performance of the play 'Looking Good', commissioned by Hounslow schools and funded through the Innovation Fund. Heston's students were quickly drawn into the world of 3 teenagers, all trying to make sense of the pressures they were experiencing.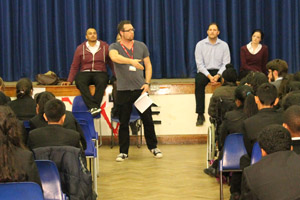 Serious issues were tackled through the engaging and humorous play: peer pressure to behave in a particular way, body image, homophobia and sexting were all explored in an accessible and entertaining way. At the end of the play students took part in a question and answer session to explore some of the issues raised in greater depth.

Reactions from students and staff were overwhelmingly positive: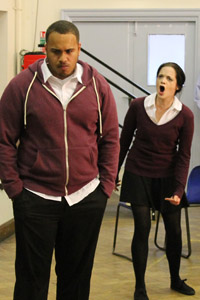 'It taught us to think about how some relationships might be fake.' Year 9 Girl.
'The issues were important. We learned about issues that will affect us. How not to be pressurised by people around you.' Year 9 Girl.
'The play was done in a funny way but it still made you think about the things that are important. It made me consider things I don't usually think about.' Year 9 Boy