Year 10 Speak Out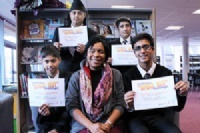 Students took part in the Jack Petchey SPEAK OUT Challenge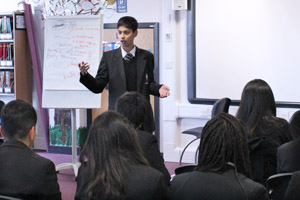 Year 10 students made speeches on a wide range of subjects including how important thumbs are, bullying, animal cruelty, racism, oreo biscuits and pets as part of the Jack Petchey SPEAK OUT Challenge.
Al Brunker and Precious Babatunde from the Jack Petchey organisation presented to the students in workshops covering the key elements to making a good speech. All the students then presented to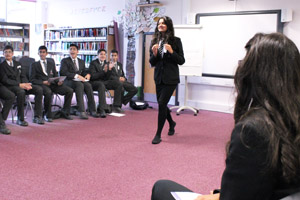 the group on a subject they felt strongly about. Four winners were selected from each workshop and these eight students will present in an assembly after half term when two overall winners will be selected.
The winners from Heston will go forward to compete against winners from other schools in the Regional Final of the SPEAK OUT Challenge which is being hosted by Heston Community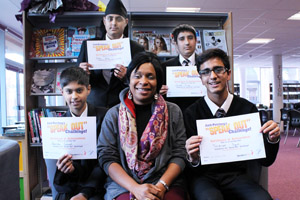 School on Monday 9th December
The Heston students are hoping to emulate, or go one better, than Shehla Khan, now a Year 11 student at Heston, who was runner-up in last year's Jack Petchey Speak Out Challenge Regional Final.
Precious is pictured right with Pritpal, Pavitar, Sam, and Jaskirat the winners in the workshop she ran.