BT Mentoring Launch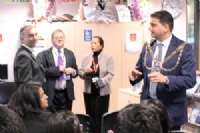 The Mayor joins BT mentors, students and guests at launch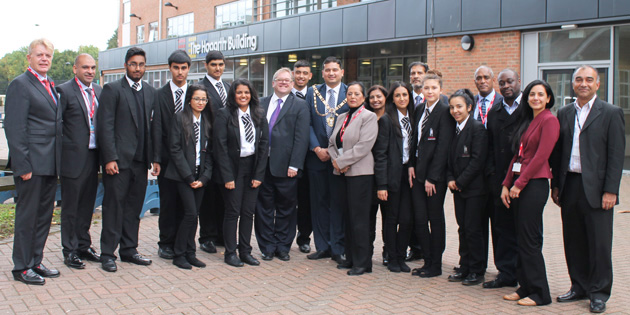 Heston Community School welcomed BT managers who will be mentoring Year 11 students over the next year as part of a mentoring scheme launched by BT. The scheme aims to support students as they prepare for the transition from education to university and employment.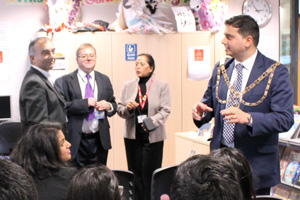 The students and their mentors were joined at the launch of the scheme by Councillor Sachin Gupta, Mayor of the London Borough of Hounslow, Malcolm Weston, chairman of the BT Ethnic Minority Network, Bobby Basra, BT Regional Partnership Director, Stephen Fry, CEO Hounslow Chamber of Commerce, and Kuldip Sidhu Chair of Governors at Heston.
Phil Ward, Headteacher, welcomed the students, mentors and guests and said: "We are about to embark on an exciting new venture with BT's Ethnic Minority Network. Students will be able to learn from their personal challenges and setbacks, and turn them into positive opportunities for success. The students are eager to be part of the mentoring programme and to create constructive chances in life for the future."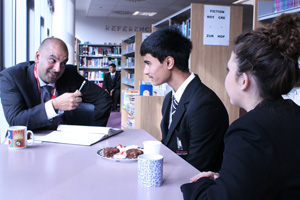 Malcolm Weston, chairman of the BT Ethnic Minority Network, said: "Mentoring the students who are in transition to either post school education; training or employment is a great way of supporting and contributing to the community."

Support for the scheme also came from Seema Malhotra MP, Member of Parliament for Feltham and Heston, who said: "I am delighted to see BT launch its ethnic minority network mentoring scheme in Heston Community School. This mentoring scheme will help our local students aim high and grow their own aspirations. I have no doubt that those involved with the programme will be inspired by the programme and themselves become role models to other pupils in the years to come."