Shakespeare and Hip Hop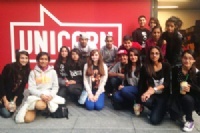 Students learn more about Shakespeare's Hip Hop and Comedy Store links!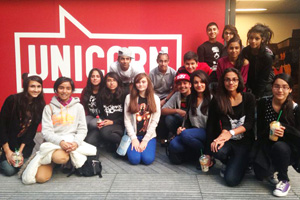 Students in Year 10 were given the opportunity to watch Othello - The Remix at the Unicorn Theatre, London Bridge. As part of their study of GCSE English Literature students were given the chance to see this modern day production of one of Shakespeare's greatest tragedies. The Brooklyn based theatre production used a unique style of dance, hip hop and rap to tell the story of jealousy and love; the minimal set and the male only cast was intriguing for the students who expected something quite traditional.

The production had the audience clapping, dancing and singing along to some of the greatest hip hop beats - something our students were pleasantly surprised about. Students will be using this experience to write their controlled assessment for English Literature GCSE. Students stated that 'there should be more trips like this...I thought it was brilliant' and 'I was expecting an old English production - but this was amazing'.
Sixth Form Conference - Shakespearean Comedy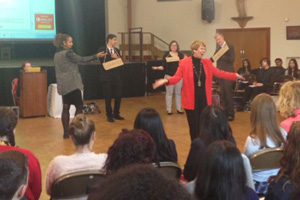 AS English Literature students participated in a conference and workshop held at Gumley House. The conference was set up to give students a taste of a university style lecture which encouraged them to discuss Shakespearean comedy. The lecture led by Anne Renne was a fun and interactive way of exploring a range of Shakespeare's most famous texts; students looked at the roots of comedy, contemporary comedy and how Shakespeare has paved the way for modern day comedians. The conference was an extremely useful tool in helping students to prepare for their AS level coursework. AS level students commented that it was an 'enjoyable' and 'fulfilling' opportunity which allowed them to have a deeper understanding of Shakespeare's comedies.