Heston host Football Tournament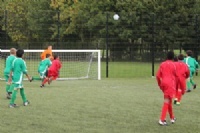 Primary Schools enjoyed competing on Heston's impressive new pitches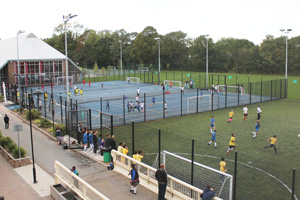 Heston Community School hosted a primary school football competition where seven local primary schools got the chance to try out Heston's new pitches including the 3G Astro pitch which is similar to those used by professional clubs and Goals Soccer Centres.
Congratulations to teams from Springwell Junior and Heston Primary who were the winners of their groups.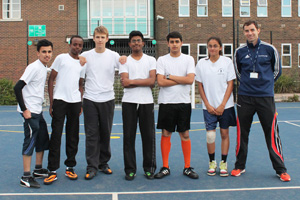 These two group winners will progress to the next round of a borough wide tournament. The games were refereed by Heston Community School students (pictured left with Dave Mason) but they were not kept too busy as all the games were played in a good spirit.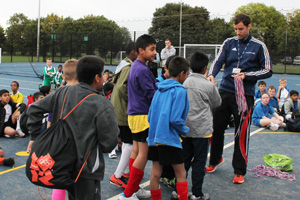 Dave Mason, Heston Community Sports Hall Manager and organiser of the tournament, handed out medals to all the competitors and said: "Well done to all the teams competing and good luck to our winners in the next stage of the tournament. I was impressed with the standard of football from the teams as well as their positive attitude and sportsmanship. They really enjoyed playing on the new pitches, particularly the 3G Astro. Our own students and teams who hire our facilities are all very enthusiastic about these great new pitches."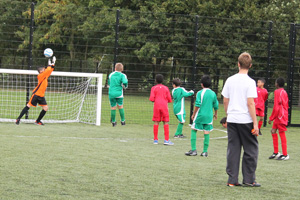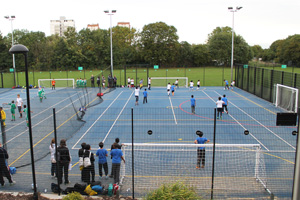 You can find out more about booking these pitches on the Sports Hall page of this website