Students Sleep Out for Trinity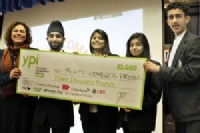 Heston students join Big SleepOut ... your help is needed!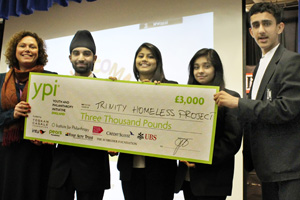 Year 11 students, who last year won £3,000 for Trinity Homeless Projects in the YPI challenge, are looking to raise more money for the charity and would like your help.
They are persuading their fellow students and teachers to join them for Trinity's Big SleepOut on Friday 29th November.

They will be sleeping in cardboard boxes to highlight the plight of the homeless and to raise money to help Trinity help the homeless. The students and teachers could be braving temperatures below freezing in late November. The School will be organising a number of other fund raising events, including a mufti day, to hit their target to raise over £2,000 for Trinity Homeless Projects.
To support the students reach this ambitious target please visit their fundraising page by clicking on this link: Heston's Big SleepOut