Open Evening Explosions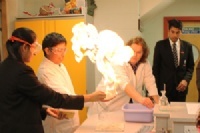 Explosions in the science labs were just one of the Open Evening highlights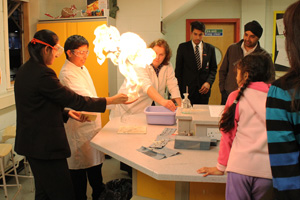 The School welcomed over 150 families to their Open Evening on Tuesday 1st October.
Parents, who are currently considering the all important next steps for their son's and daughter's education, came to find out more about what Heston can offer and, during the course of the evening, learnt the School offers so many opportunities to its students in a caring and friendly school where it's cool to achieve.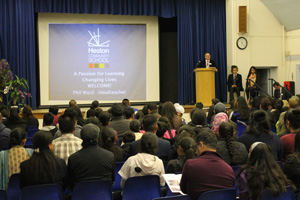 Headteacher Phil Ward spoke to visitors in the Assembly Hall after Lara, a Year 8 student, and Tania, our Head Girl, had talked about their life at Heston. Mr Ward highlighted Heston's excellent recent examination results and superb facilities as well as being keen to point out that there is much more that students can take from their time at the School including an extensive extra-curricular programme, exciting trips and a real chance to contribute to the community.
Mr Ward concluded his talk by saying: "Heston is a school which guarantees to inspire its students to make good progress, become socially and emotionally mature, learn independently and play an active part in their world. They are encouraged to develop a passion for learning and to grasp the opportunities provided at Heston to change their lives and go beyond their dreams."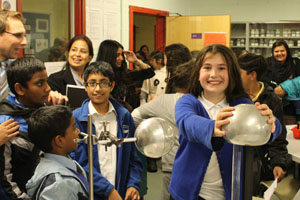 The prospective students and their parents also had a tour of the School with Heston students as their guides and were able to visit all departments and speak to teachers and students about life at Heston. The science laboratories, where visiting students were able to get some hands-on experience with explosions, flames and other hair raising activities, proved to be very popular.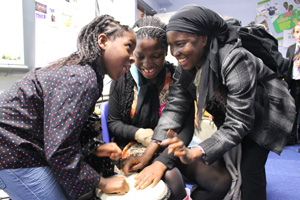 The creative skills of Heston students were on display in the Art, Photography, Design Technology and Food Technology areas as well as their sporting prowess in the Sports Hall. The Drama and Music departments entertained our visitors who commented that all departments, as well as their tour guides, were "excellent and very impressive."