Year 11 Prefects appointed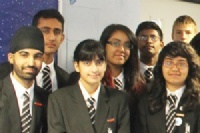 Congratulations to the 22 newly appointed Year 11 Prefects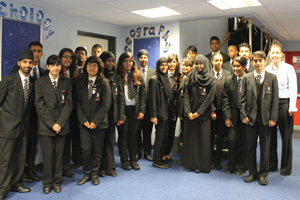 Congratulations to the 22 Year 11 students who have been appointed as School Prefects.
The students were selected following a selection process that involved writing a letter of application and having interviews with the Head Girl, Head Boy and other senior students.
The Prefects duties will include: helping younger students with homework, reading during registration, helping at Parents' Evenings and other School events as well as leading and organising fund raising activities for various charities. They will play a key role in the smooth running of the School as well as being ambassadors for Heston and role models to all students.
Mrs Maureen Ryan (pictured above far right with the Prefects), Learning Co-ordinator for Year 11, said: "There was fierce competition to become a Prefect so congratulations to those who were appointed. I am very impressed with our Prefect Team and confident they will do an excellent job and be great role models for our younger students."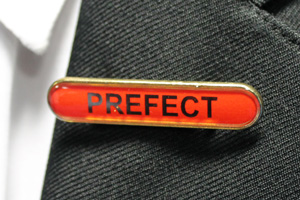 The students selected to fill these important posts are: Taimur Khan, Pravin Suduwelikanda, Avani Gupta, Japneet Sandhu, Aman Singh, Fatimah Zaheed, Fabian Chopra, Samira Adam, Areesh Hasnani, Amnah Mirza, Zeki Hersi, Kabir Sidhu, Tymoteusz Stadnik, Shanthosh Sathiyamoorthy, Harmeet Grover, Maheen Ghauri, Elisha Hira, Sachin Ghataaura, Karanvir Gosal, Sina Salah, Harveer Bhogal and Rahma Hassan