Congratulations on A level success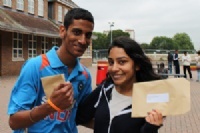 Well done to the Sixth Form - 73% of A level grades awarded are A*-C
Congratulations to our Sixth Form students who have produced a very impressive set of A level results. 47% of A2 grades awarded were either A*, A or B and 73% were A*-C grades.
The School had 14 students gaining 3 straight A grades or better. Mansoor Aman and Asad Chaudhary both achieved 3 A*s, Meriame Berboucha, Kiranpal Kullar and Saina Mangat all achieved 2 A*s and an A and James Kumar, Karan Singh and Safiya Abdi each achieved 2 As and an A*. Straight A grades were achieved by Sunny Arora, Danielle Blakeburn, Bhakti Chandegra, Zoe Chopra, Hardeep Dhindsa and Neha Gohil.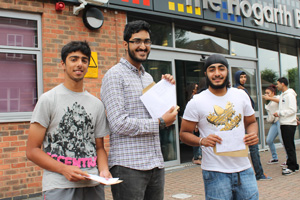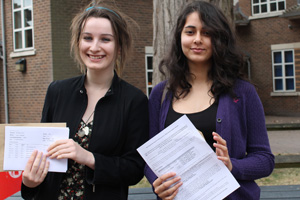 Headteacher, Phil Ward, said, "These results reflect the hard work of students and staff at the School over the last two years. I wish to congratulate our students on their achievements and wish them all the very best as they move on to university, apprenticeships or into employment. The many outstanding individual achievements, including students achieving straight A* or A grades, will mean Heston students will be taking up places at the country's leading universities."