Chinese visitors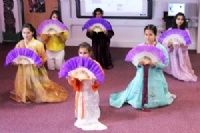 Chinese students visit Heston and our students learn Chinese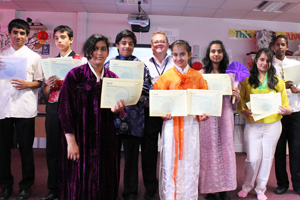 The School welcomed Chinese visitors from the Zhonghua School in Rome in July. As well as taking part in lessons at Heston, they worked closely with a group of Heston students to learn English. At the same time, Heston students followed the OCR Asset Language Mandarin Course. They all achieved Breakthrough Grade 1 in both Writing and Speaking and are pictured left with their certificates.

The incredible progress made by both Chinese and Heston students was undoubtedly helped by working so closely together.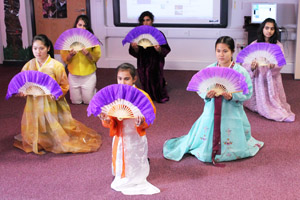 As well as improving their language skills, the students found time to devise and perform a Mandarin Showcase for parents/carers and friends. The performances included a Fan Dance to the Molihua Song, performed by Heston and Zhonghua girls, a Tai Chi sequence performed by Heston boys, a Drama Performance and a Gangnam Style Dance Routine prepared by the Zhonghua students.