Kids in Care Awards 2018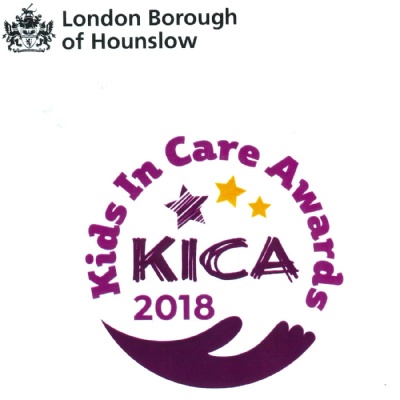 Heston is immensely proud that all last year's Looked After Children [6] were honoured at the annual London Borough of Hounslow KICA Awards.
At the glittering occasion organised by the staff from the Virtual College, students from across the Borough were honoured for their courage, resilience and determination to overcome difficulties.
Heston students were joined by Ms Currie and Mr Sam Saib who supported these students to ensure they were successful at school and moved on to Post 18 study.
It was particularly pleasing to be able to catch up with one of the School's award winners, a student who completed her A Level study last academic year, achieving Bs for all her subjects and who is now completing a degree course at the University of the Arts, London.