The Orwell Youth Prize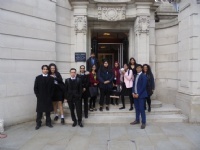 After an in-school workshop on Thursday 8th February with poet Rachel Long, A Level English Literature students were invited to Eton College on Thursday 3rd May for a final celebration of the Orwell Youth Prize. Speakers included Baroness Helena Kennedy, Lord Adonis, poet Anthony Anaxagorou, writer Stephen Armstrong and the editor-in-chief of Cosmopolitan magazine, Farrah Storr. Students then worked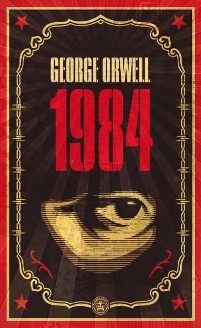 What I have most wanted to do... is to make political writing into an art' – George Orwell.
This year, Eton College celebrated the 101st year anniversary of George Orwell arriving at the school; Orwell is best known for his works 1984 and Animal Farm.
After an in-school workshop on Thursday 8th February with poet Rachel Long, A Level English Literature students were invited to Eton College on Thursday 3rd May for a final celebration of the Orwell Youth Prize. Speakers included Baroness Helena Kennedy, Lord Adonis, poet Anthony Anaxagorou, writer Stephen Armstrong and the editor-in-chief of Cosmopolitan magazine, Farrah Storr. Students then worked with students from a variety of state schools and Eton College boys to create a presentation to answer the question: what is the most pressing injustice in the world today?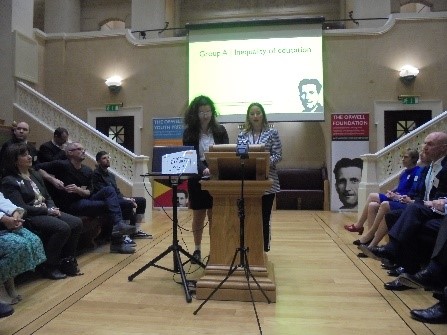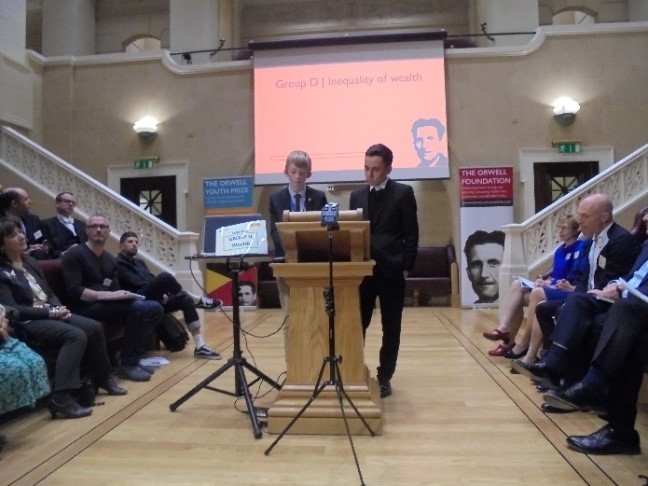 The topics they debated were injustice in education, injustice in wealth distribution, injustice in ethnic identity and injustice in gender equality. Particular commendations must go to Lara Hassan and Luke Benjamin, who performed speeches for their respective causes in Eton's Jafar Hall.
After the presentations, students attended a lecture delivered by Alan Johnson (the former Home Secretary) on George Orwell's life and writing. They also met up with our Old Hestonian turned Etonian Abid Rahman.
It was a wonderful opportunity for students to attend such a prestigious institution and hear from an incredible range of speakers.
All students were exceptionally well behaved and their contributions and interactions on the day were fantastic; they were a credit to the school.