Anthropology Students on film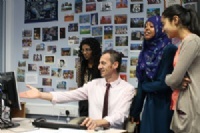 Students are interviewed by the Royal Anthropological Institute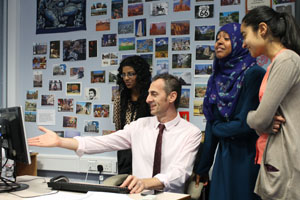 Heston 'A' level Anthropology students are featured in a film made by the Royal Anthropological Institute to encourage students to study Anthropology in the Sixth Form. The Institute visited Heston and four other schools to film Anthropology lessons and to interview students and Teachers about their views on the subject.
'A'level Anthropology is a holistic discipline which explores what it means to be human, from our ancestral origins to how we live and interact with each other and our environments around the world and Heston students are very positive about the subject.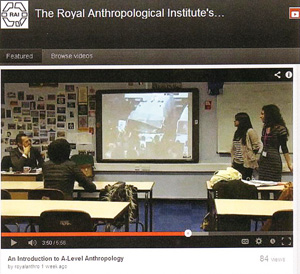 To view the film follow this link:
The enthusiasm of the students is no surprise to Tomislav Maric, their Teacher, who is also featured in the film. He has developed very close links with the Royal Anthropological Institute, where he sits on their Education Committee, and Brunel University Anthropology department.

Mr Maric (pictured above with Anthropology students) said: "Heston is the leading school for Anthropology in West London and we organise conferences in association with Brunel University for 'A' level students throughout the area. The students really enjoy the subject which is reflected by the fact that they want to carry on exploring the subject at university – four of our students plan to study Anthropology at UCL, LSE, Durham and Brunel next year."