Hungarian Comenius Trip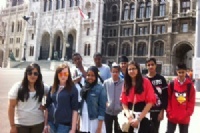 Students visit Hungarian Parliament as part of the Comenius programme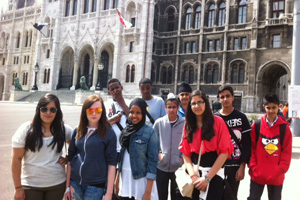 Ten students and two teachers went to Hungary as part of the Comenius project in the first week of Summer Term. There they met up with other students from schools in Spain, France, Germany, Turkey and of course Hungary. They completed a number of activities throughout the week including: visiting the Hungarian Parliament, Memorial Square, Franz Joseph's Palace, an Eco Village and the Prince's Palace.
The Comenius Programme is named after Jan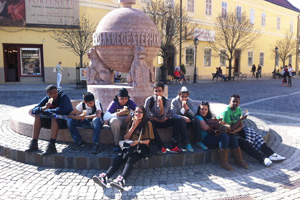 Amos Comenius (1592-1670), often considered the father of modern education.
The programme has two main objectives:
to develop knowledge and understanding among young people and education staff of the diversity of European cultures and languages, and the value of this diversity
to help young people to acquire basic life skills and competences for their personal development, for future employment and for active European citizenship