Festival Fun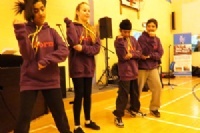 Activities, performers and fun at Heston Community Festival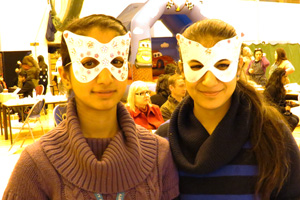 The bitterly cold weather did not put off parents and children turning up at the Heston Community Festival which was held in the School's Sports Hall on Saturday 23 March. The visitors were rewarded with some fantastic singing from a variety of student groups and the School Choir and the Heston Dance Academy's energetic routines.
As well as the entertainment there was also an opportunity to join art workshops, have your face painted like a super hero or your hand painted in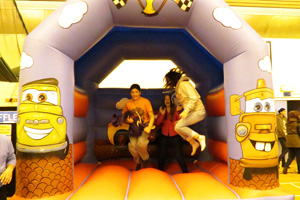 the more traditional Mehndi style.
For the more energetic visitors a variety of sports could be sampled including Shentie Mixed Martial Arts, RollaDome skating and football coaching from Brentford Football Club. Any children who still had any energy left were able to bounce away on the bouncy castle.
Food and refreshments were provided and a variety of stalls offered Mehndi, arts and crafts, fashion, homemade pies and cakes and herbal beauty products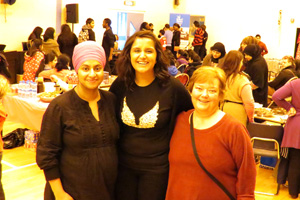 Ms Rasanjeet Khalsa (pictured left), an Art Teacher at Heston and organiser of the Festival, said: "The whole community enjoyed a lovely day together on Saturday. Heston Community School students led many of the activities and had a great time participating in the event. Primary school children from the local area came to take part and had lots of fun with their parents. We are already planning next year's event and expect it to be bigger and better!"