Sixth Form Open Evening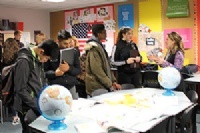 Year 11 students learn about life in the Sixth Form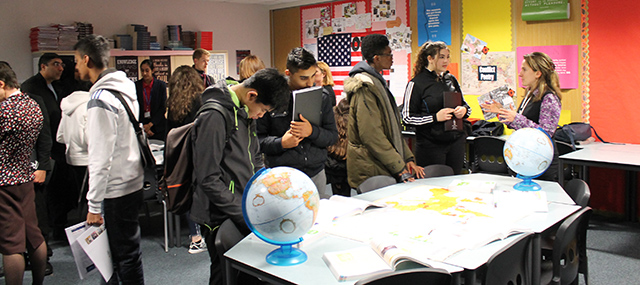 Heston's own Year 11 students were joined by students hoping to join Heston's Sixth Form in September for our Sixth Form Open Evening.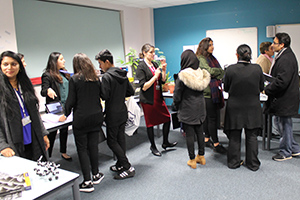 The Open Evening took place in the Hogarth Building where teachers and current Sixth Form students were able to talk about the wide range of subjects available to study at Heston.
Students and their parents were also able to get an insight into life in Heston's Sixth Form with two presentations in the Learning Resource Centre.
Assistant Headteacher Mrs Bassi talked about what was on offer, the key role our outstanding and inspirational teacher play, examination results and university destinations. She also talked about the wider support that was available with advice on careers and university applications as well as opportunities to be part of the Senior Student team and carry out valuable community service work.
Mrs Bassi then introduced Meghna and Yash, current Sixth Form students, who talked about their experience at Heston and in other Sixth Forms.
Yash highlighted the "unique relationship" that exists between students and teachers as well as being nervous about making the big step into the Sixth Form and discovering at Heston it was a "seamless transition".
Meghna explained how she had decided to move to a Grammar School for her Sixth Form studies and soon realised that was a mistake. She returned to Heston as she missed the "nourishing and engaging environment" that exists here.
Both Yash and Meghna spoke very well and were an excellent advert for Heston's Sixth Form.