Brahmleen's baking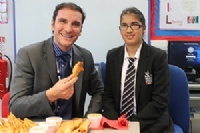 Discover what delicious treats Brahmleen has been creating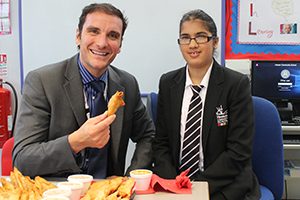 Brahmleen, our lovely visually impaired student in Year 10, has a passion for baking and creating new recipes which she does weekly. Since the start of term she has made delicious Pizza Bagels, fruit kebabs and vegetable samosas with chutney.
Brahmleen's creations are very popular and she is thoroughly enjoying the challenge of making these delicious treats. Her determination and attitude is very special and is summed up in what she has to say about her passion for cooking: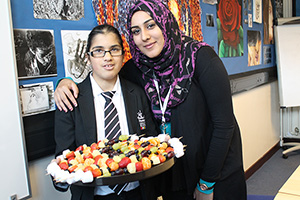 "Finding out I had lost my eyesight at the end of Year 7 was very scary for me. However, it led me to think very deeply about my surroundings and I realised that I suddenly had a passion for cooking. I have such great support from many teachers in my school and I want to be a positive influence for younger kids especially those with disabilities that when life knocks you down, you come back stronger!"