Hogarth Gallery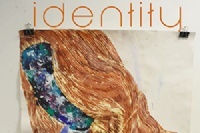 Impressive artwork from Years 7, 8 & 9
| | | |
| --- | --- | --- |
| | | |
Heston's Hogarth Gallery is showcasing a range of impressive student art based on a variety of themes and tasks set: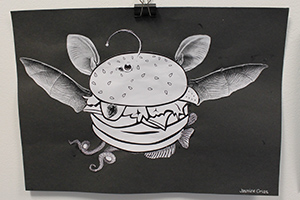 Identity - Year 9 students' first responses to GCSE Art. Students have explored issues of self-image and created their own large scale art work for the first time. The students' work reflected their own personality and they used their favourite techniques to produce some very impressive work as well as gaining a deeper understanding of the rigorous coursework and exam process.
Cultural Work Shop - Year 7 and 8 students representing specific targeted groups, took part in extracurricular 'Cultural Workshops' and produced really charming 2D and 3D artworks.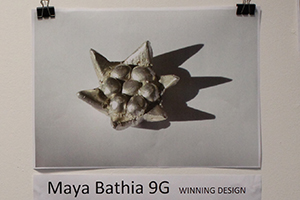 Fantastical Forms - Year 7 and 8 students were tasked with creating an imaginative form combining natural and man-made objects. The skills the students used included collaging, drawing and mark making.
Pewter Casting - Year 8 students learnt how to cast a shape in pewter. Students got their inspiration from plants growing in the school field.