Life Skills, Careers Advice and T-shirts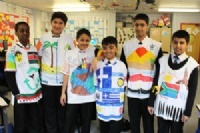 Super Learning Day on Thursday 21March - find out what the teams created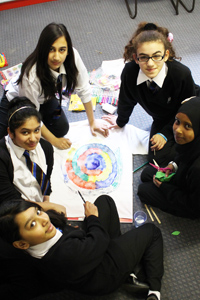 Super Learning Day on Thursday 21 March saw students carry out a wide range of activities including team building tasks, learning life skills, designing t-shirts, careers advice, investigating cyber bullying and raising money for charity on a sponsored walk through the Royal Parks.
Sixth Form students were either problem solving in teams or learning life skills that will be particularly useful at university. They worked as teams to solve a variety of problems including how to drop an egg from the second floor in the Hogarth Building without it breaking and how to create a paper structure to support a bottle of water. The life skills learnt, that were new to many students, included car maintenance, cooking on a budget, ironing and sewing.
A colourful variety of t-shirts were created by Year 7 students to reflect different countries' cultures and features.
Careers workshops proved popular with Year 10 students who got advice on interview skills and creating an impressive CV as well as having the opportunity to find out more about different careers. An impressive range of companies, including Nat West, Sky TV and GlaxoSmith Kline, provided a valuable insight into the possible careers for our students.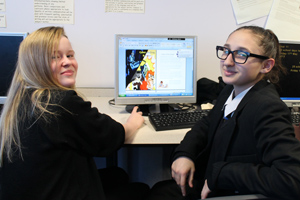 Year 8 students had Cyber Bullying workshops and Year 11 had the opportunity to prepare for their GCSEs through in both Science and English.