GCSE results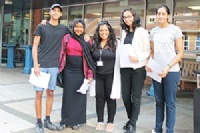 Well done to our GCSE students!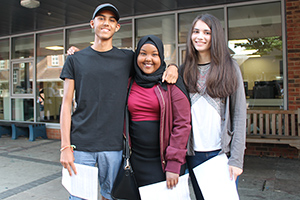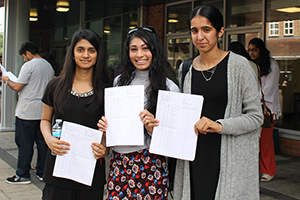 Congratulations to our GCSE students for producing some very good GCSE grades. 64% of Heston's students gained 5 or more A*-C grade GCSEs including English and Maths.
Teachers and parents celebrated with students and Acting Headteacher, Ranjit Berdesha said: "I am very proud of our students and teachers who have worked hard to achieve the successes they have. I'm also very grateful for the support we all receive from our parents. I look forward to welcoming back many of these very able students and look forward to seeing them develop and achieve further success in our Sixth Form."
Some of the top performing students are listed below:
Sanisha Malhi - 7A* & 3A grades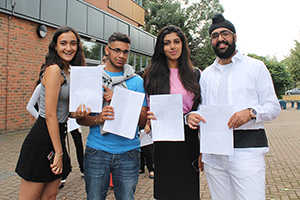 Kamalpreet Sadhra - 6A* & 3A grades
Navjot Kahlon - 6A* & 4A grades
Nina Fordred - 6A* & 4A grades
Mansi Bhalsod - 6A* & 4A grades
Sapna Naik - 6A* & 4A grades
Amar Nagi - 5A* & 4A grades
Habon Handule - 4A* & 5A grades
Janeesh Bansal - 4A* & 5A grades
Emily Arulappu - 4A* & 5A grades
Rahin Shudar - 4A* & 5A grades