France trip to Poitiers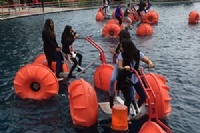 Myah's report on the French trip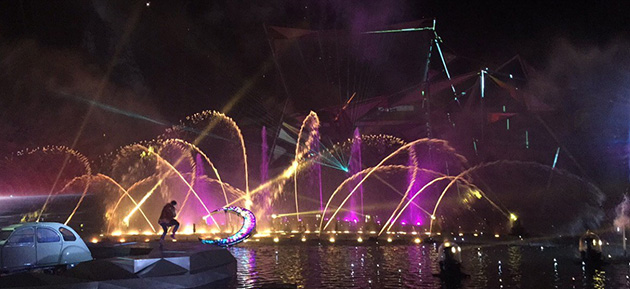 Our school trip to Poitiers in France from 1st -4th July, 2016 allowed KS3 students to develop their independence and understanding of the French language by talking to other students and members of society. When we arrived in France, we stopped in Rouen where we were able to try macaroons and explore the small villages.. When we arrived at our hotel everyone was hungry so we immediately went to the hotel's restaurant to eat.
The next morning we set off to the theme park in Poitiers called Futuroscope. On the first day we were unable to find the good rides but as the day went on we found more and more water rides and we enjoyed getting wet in the hot weather. At lunch we ate at a restaurant where the food was exceptional. There were a variety of meals we could eat with a drink and a dessert. After a day at the theme park we went back to our hotel and relaxed with our friends until it was time to go to sleep.
The next morning we had a lovely breakfast before going back to the theme park. On the second day at Futuroscope we found all the good rides and the whole day was a blast. As well as having lunch at the restaurant we also had dinner as a big group where we had roast chicken and salad. Then we were able to watch a water show in the theme park. It was exquisite and surreal. The water show was an illusion of colours and water tricks that were used to set the scene of the love story being performed. Even though it was raining we all appreciated the lovey show that we were able to see on our last night in France.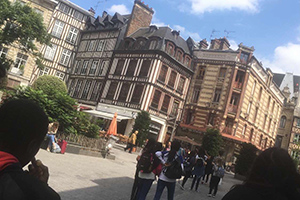 On Monday morning we all went to breakfast to enjoy the pancakes and chocolate croissants. We then cleared our rooms and we left to begin our journey back home. We then reached the ferry where we had dinner, and relaxed with our friends and teachers. We travelled for a few more hours before we reached school.
Overall, the France trip developed our independence and allowed us to have fun on a trip that we enjoyed with friends. We were able to see the teachers Mrs Virk, Mr O'Keefe, Mr Lyn, Mrs Bux and Mr Martinez in a different light and interact with other students from other year groups. The France trip is a trip that I will always remember because of what a lovely time we all had as well as the memories we created with our friends.
Myah Matharu 9 Blue