Transition Day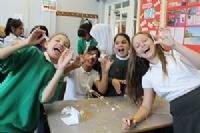 Year 6 students visited their new "Big School"

We welcomed our next year's Year 7 students on Transition Day, Monday 4th July. Current Year 6 students from a range of primary and junior schools spent a day at Heston where they got to know the School, their Tutors and their fellow students.
The students were welcomed by current students and had a brief talk from Mr Williams who will be their Learning Coordinator in September. He said one of that a key objective for them both on Transition Day and throughout their time at Heston was "to have fun!"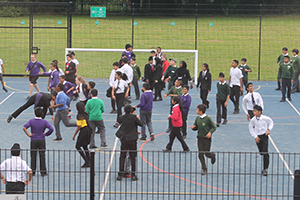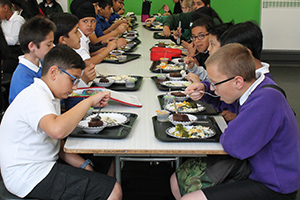 The students then met their Tutors and were involved in team building tasks as well as having a tour of the school and enjoying lunch. One team building exercise saw the students using marshmallows and spaghetti to create "buildings" … some were very impressive and some students got very messy but certainly followed Mr Williams' advice to have fun!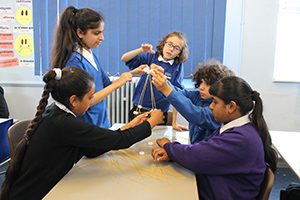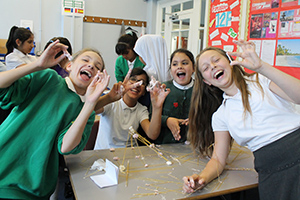 Parents joined their sons and daughters later in the day and heard more about Heston from Mr O'Hagan (Deputy Headteacher), Ms Stone (Assistant Headteacher) and Mr Williams. There was also an opportunity to meet Tutors and other teachers and staff who will play a big part in the students' lives from September.
Mr O'Hagan explained that children were at a crossroads and that "Big School" would be different but would have the same goal as previous schools … "to get the best out of your children." He was confident that this would happen pointing out that Heston Community School was … "in the Top 3% of schools nationally for Added Value and that was not an accident it was due to hard work by students and teachers with cooperation and support from parents."