Silk Painting Workshops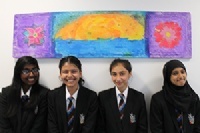 Impressive artwork displayed in the Hogarth Gallery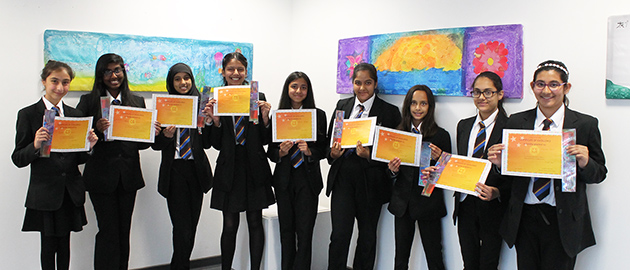 Year 7 and 8 students studied traditional Chinese silk painting before experimenting with different silk painting techniques themselves. Students learnt about the processes and painting techniques used to design and make their own silk paintings.
Individually the students experimented making small paintings using the techniques of gutta, serti, bleeding and using salt. Students developed their silk painting skills and team building skills by producing four large silk paintings. The students were presented with certificates and bookmarks featuring their designs by Design Technology Teacher, Ms Sue Irvine.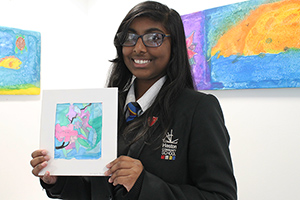 The students thoroughly enjoyed the Silk Painting workshops that were offered as an extra-curricular club.
Here are some of their comments:
"I enjoyed doing the silk painting group work and doing the gutta"
"One of the best clubs I've been to"
"It was lots of fun … I would definitely recommend it to a friend"
The impressive range of artwork is now on display in the Hogarth Gallery and you can view more of this work on the Galleries page.