Sixth Form students visit Park Lodge House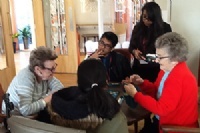 Games, chats and treats at Park Lodge House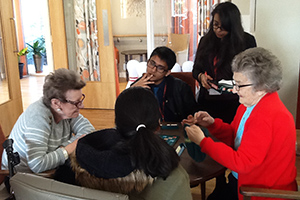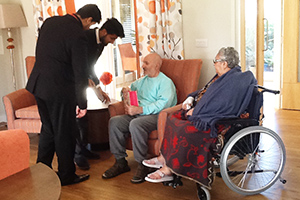 Heston's Year 12 VCERTS Business students visited one of Octavia's extra care schemes in Hounslow, Park Lodge House. The students are required to organise an event for elderly people as part of this particular course.
The students arrived with games and some delicious treats. They interacted well with residents as they spoke about their school life and future plans, as well as learning a bit about the residents' earlier lives and current hobbies.
Overall it was a great experience for the students who felt they gave something back to the local community. Several students said they had a wonderful time and would love to go back during their school holidays to help volunteer at Park Lodge House.