World Book Day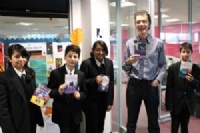 Pete Johnson talks to Year 7 about his books and provides some tips on creative writing.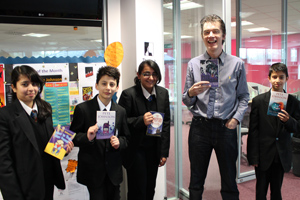 Pete Johnson the prolific British children's author with over fifty books to his name including The Bad Spy's Guide, How to train your Parents, Ghost Dog and The Vampire Blog spoke to Year 7 students.
He talked about his books and how he plans his writing as well as providing creative writing tips and answering students' questions.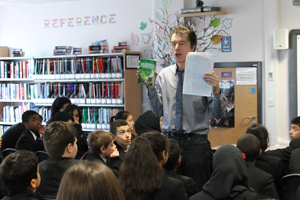 Students also had the opportunity to buy signed copies of Pete's books.
The talk introduced World Book Day (Thursday 7 March) and all students were given a £1 book token together with details of a variety of books they may want to buy – including a number of £1 World Book Day Books.