Maths Challenge – Award winners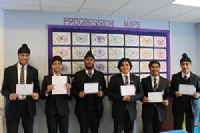 Well done to our Mathematicians ... especially Adam!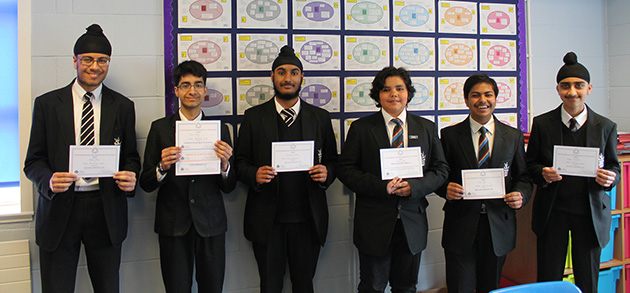 Congratulations to Year 9, 10 and 11 Maths students who were awarded their Intermediate Maths Challenge Certificates this week following their tests which are designed to stretch the candidates.
They are: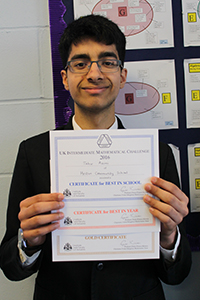 Year 9
Yeray Afonso -Y9 - Silver - Best in Year
Gagan Malhotra - Y9 - Silver
Kush Goel - Y9 - Bronze
Year 10
Jasleen Kapoor - Bronze - Best in Year
Year 11
Tahir Azimi - Gold Certificate - Best in Year and School (pictured right)
Amar Nagi - Silver
Jaskaran Sindhra – Silver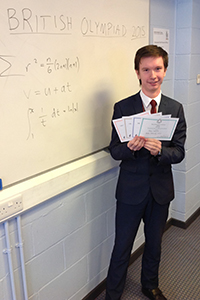 Sixth Form student Adam Walczak (pictured left) who took the Senior Maths Challenge achieved a very impressive 100% score and was selected for the British Olympiad this year.
Mr Bussunt, Assistant Curriculum Leader for Mathematics, commented: "Well done to all the award winners they have all done really well! However, Adam's result is exceptional – in my 13 years of being involved with the Maths Challenge I have never seen such a high score."