£1,000 to GOSH thanks to 10W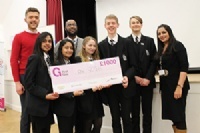 Well done 10W in the First Give Final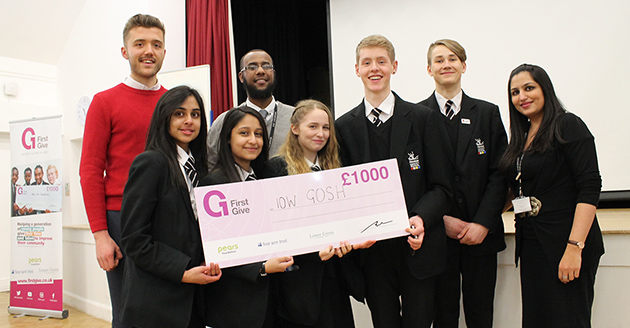 Great Ormond Street Hospital will receive £1,000 thanks to First Give and a superb presentation from 10 White. Two other charities will receive £250 each as runners up – they are Rape Crisis represented by 10 Purple and Southall Black Sisters represented by 10 Blue.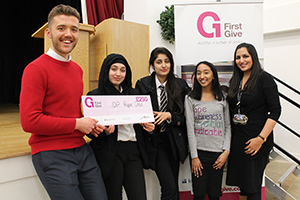 The final of the First Give competition was held on Wednesday 16th March in the School Hall and seven teams were presenting for their chosen charities. The competition saw all students in Year 10 select a charity then research that charity to produce a presentation to "pitch" for the prize money available from First Give.
Louis Bedwell from First Give introduced the presenters who used a variety of methods to put across the case for their charity. One of the most difficult jobs on the night belonged to the judges who had to choose the winners from the persuasive and creative presentations made.
Miss Sunita Jassal, Year 10 Learning Co-ordinator and a judge on the night said: "Year 10 have been working on the First Give Project over the past few weeks. Although I have not actively seen each group work on this in class, I had been hearing some positive feedback from their teachers. It makes me so proud to see these students put so much effort into researching a charity special to them, and delivering fantastic presentations.
Well done to all participants - what a brilliant evening!"