Geography Fieldtrip - Part 2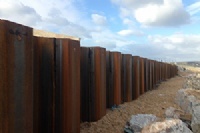 Coastal erosion and the English Riviera

Here is Part Two of Zubair's report on the Year 12 Geography fieldtrip in the South-West …
Day Two:
On this day any port in this storm was ideal when students set sail in Plymouth as mammoth amounts of rain plunged onto the city. However, Year 12 students did not let the rain dampen their spirits and dashed along with their fieldwork around the city looking at tourism, modernising certain areas of Plymouth and recognising the city's rich naval heritage.
With the kind help of our guide and field centre tutor, Andrew, Plymouth became a friendly oasis where almost every street corner of this quirky seaside city could be enjoyed rather than being a forever foreign Martian metropolis.
Also on day two Year 12 students had the opportunity to convene with students from other schools in the south east of England. With the backdrop of rolling hills, the Atlantic and limited wifi students were able, and resorted to, interacting with students from other schools, enjoying games such as pool and socialising on subjects of matter to teenagers.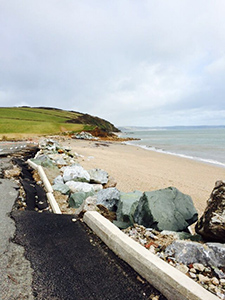 Day Three:
If there was a goddess of the wind on Day Three of the field trip then she did not make her approval sure for the shore trek which the Year 12's undertook. The ten mile trek along Start Bay however was completed through thick and thin, with reminders that the sea and the wind sure knows how to leave its mark on those people and places caught unwary.
Students visited several sites along the south coast of Devon including Hallsands, Beesands, Sunnydale, Torcross and eventually home turf Slapton with a cheeky view of Slapton Ley, the largest freshwater lake in the south west of England.
Year 12 Geography students put to test several theories regarding coastal erosion, coastal management and identifying which areas of the coast were most vulnerable from flooding, comparing them to impacts that occurred in the past and those taking place in recent flooding.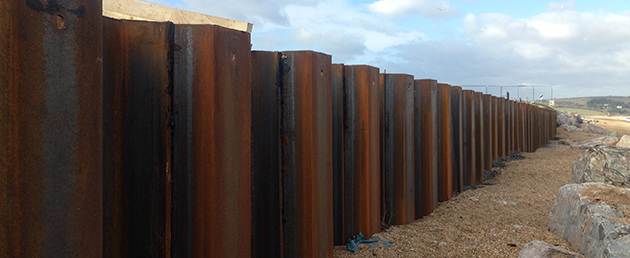 Day Four: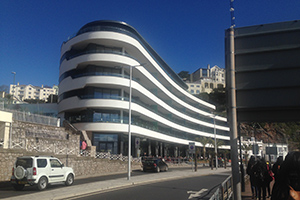 At last, a day of tranquillity as finally a location lived up to its name and legendary status. Torbay, also known as the English Riviera (pictured at the top of the page), and on this day of all Year 12 students were not plagued with problems of wind, cold or rain, but greeted with warmth instead. Without enduring ordeal by "the British weather" students took a turn onto memory lane, almost literally, comparing how and why the streets of this coastal retreat were constantly changing.
This picture postcard town however saw the string and stitches of panic and disarray of a rather hectic schedule were unwoven by our very own geography teachers Miss Davies and Mr Butler, who'd later be nicknamed "the Legend" by students from his contribution. But overall students thoroughly enjoyed the tour of this coastal getaway, with the views and locals living up to the quality and standard typical seaside ice cream.
Goodbye or To Be Continued:
Day 5, or otherwise the "Salvation" for some students, saw Year 12 students return to London after two pit stops, a few sing alongs and, for the driver, 224 miles behind the wheel.
Prior to this students enjoyed their last breakfast at the centre and to then prepared for the final leg, checking to see if they had packed what they brought and all set up for a final morning session with field centre tutor Andrew.
Students gave presentations in several groups to their fellow colleagues and teachers summarising their findings of the week, ending a chapter to part of their journey in AS Geography. However, the knowledge and information gained on field trip shall be thoroughly reviewed and revised in time for exams at the end of May.
On behalf of all the students whom went on the field trip a huge thank you to Miss Davies and Mr Butler, as students we think they were more than just teachers but also awesome, kind and wonderful people to take us all the way to Devon and back for five days.