Word of the Week - MYRIAD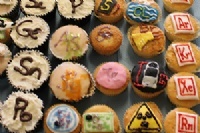 Science and English combine for WOTW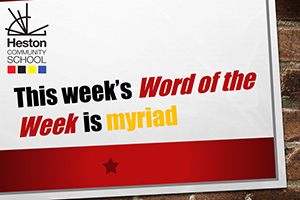 In our efforts to continue to develop students' literacy we have a 'Word of the Week' programme.
The 'Word of the Week' will be displayed in classrooms and around the school and will be used throughout lessons in order to ensure students are developing their vocabulary. Literacy achievement points can now be awarded to students for the correct usage of these words in all lessons.
The 'Word of the Week' for the week commencing 14th March is: Myriad.
Myriad: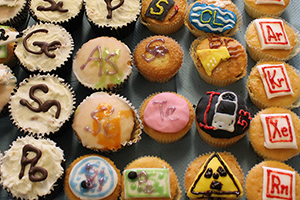 1. A countless or extremely great number of people or things.
Example 1: A myriad of people descended to the shops on Black Friday.

Example 2: A myriad of cakes created by the Science team for Science Week.
2. Having many elements or aspects.
Example: It was almost impossible to complete the puzzle due to the myriad of pieces.
Synonyms: Mass, droves, innumerable.
Antonyms: Countable, limited.