Word of the Week - Empathy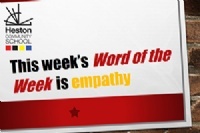 Empathy is WOTW for w/c 7 March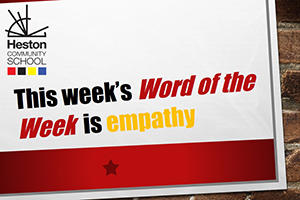 In our efforts to continue to develop students' literacy we have a 'Word of the Week' programme.
The 'Word of the Week' will be displayed in classrooms and around the school and will be used throughout lessons in order to ensure students are developing their vocabulary. Literacy achievement points can now be awarded to students for the correct usage of these words in all lessons.
The 'Word of the Week' for the week commencing 7th March is: Empathy.
Empathy:
The ability to understand and share the feelings of another person or group of people.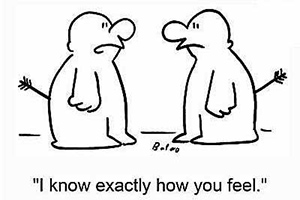 Example: A little bit of empathy and understanding might go a long way to making their life easier.
Example: The teacher showed the class empathy; he could remember how difficult he found studying Shakespeare at school.
Synonyms: Warmth, insight.
Antonyms: Disunity, misunderstanding.