Cinderella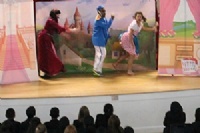 Year 8 reward for a great start to the school year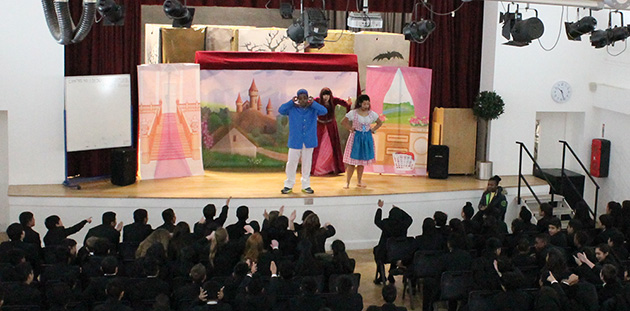 Year 8 were rewarded for a particularly good start to the school year with a pantomime performance of Cinderella from a visiting drama group. As well as thoroughly enjoying a great show the students will continue to study some of the acting techniques that were used in their Drama lessons with Mrs McNulty and Ms Reid.
Did Year 8 enjoy the show … Oh Yes they did!
"The performance was brilliant! The cast were wonderful and interacted with the children and adults alike. The Year 8s particularly loved being able to sing along to modern songs and were totally engaged throughout. It was really nice to see them enjoy it." - Mrs Ryan - Year 8 Learning Co-ordinator.