A Capital Experience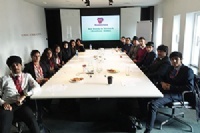 Career Ready students visit Morgan McKinley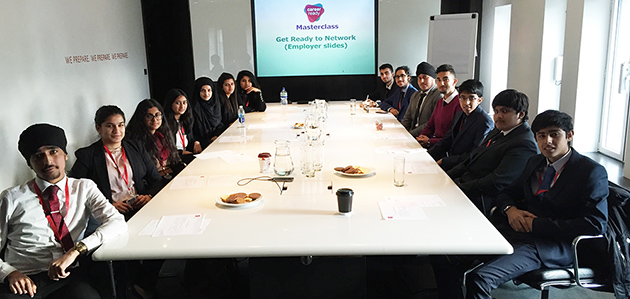 On Thursday 10th December, the Year 12 cohort of Career Ready students had A Capital Experience - a day where they were given first-hand experience of the Business world. The day started at the Dominion Theatre where the Heston students were among 1,300 other young people from around the country for motivational talks from the highly inspirational Action Jackson as well as from successful young people who were previous Career Ready Interns.
After the talk, which involved students getting out of their seats to network, they made their way to the City to our assigned business Morgan McKinley, a hugely successful recruitment consultants. After a short walk through the City the students arrived at Morgan McKinley's impressive offices where they were taken up to the boardroom (pictured) for refreshments.
For the next two hours Heston students were given talks from experienced business people and took part in role play activities which included them coming up with their Elevator Pitch ensuring they now know how to make a good first impression should they meet Sir Alan Sugar in an elevator!
The day was hugely successful and enjoyed by all that attended.
Heston Community School and the students would like to take this opportunity to thank all staff at Morgan McKinley and Career Ready who made the day possible and are looking forward to their next experience.