The Poetry Trials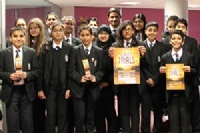 28 students to have their poems published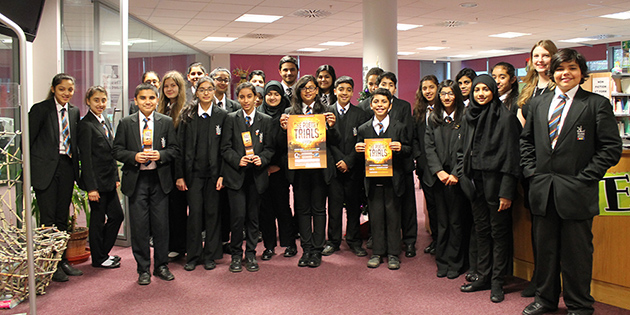 To celebrate National Poetry Day, students across the school were invited to submit poems for "The Poetry Trials", a national competition run by Young Writers. An incredible 28 of our students have been selected for publication in an anthology as a result. Entries were of an exceptionally high standard, and the winners were chosen for their creativity, imagination and ability to use language to express their original ideas.
Throughout the duration of the competition, our pupils displayed the enthusiasm and commitment that characterises Heston students: they were excited to take part, and while they undertook the challenge independently, they were proactive in seeking the advice of their tutors and English teachers to make sure their poems were the best they could possibly be. After entries were submitted, it was a long and anxious wait to hear the results from Young Writers – but it was certainly a result worth waiting for!
Many congratulations to all of the students involved. The anthology will be published in the Spring.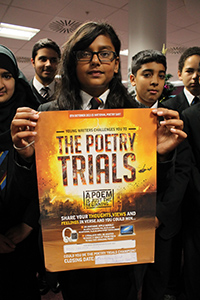 The winning students are:
Year 7: Sadiyah Rahman 7O,
Year 8: Jasmine Dogra 8O, Kinal Patel 8O, Hasnain Choudhry 8R, Jabran Virmani 8R, Shalini Ramachandran 8W, Manavi Sharma 8P, Jasleen Devgun 8R, Joshua Marshall 8O, Kahenat Khan 8W, Vanman Niruratnaraja 8P, Talha Jared 8R, Jasmeen Jonal 8B, Kirandeep Dhaliwal 8Y, Haris Popal 8Y, Jasleen Nagi 8O, Harmanpreet Kular 8O, Farhan Shariff 8B, Mariam Ahmadi 8R, Alina Gangotra 8P, Eve Pereira 8B, Wiktoria Kazmarzyk 8G
Year 9: Amrit Mann 9Y, Yeray Afonso 9Y, Zakiyah Chowdhury 9Y, Arjun Bassi 9Y,
Year 10: Megha Leal 10O, Umayr Qureshi 10Y