Sixth Form Open Evening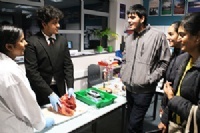 Year 11 students learn what is on offer in Heston's Sixth Form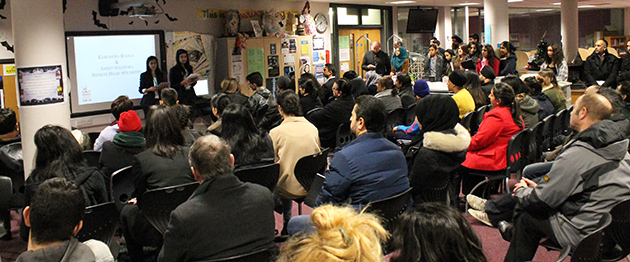 The Hogarth Building was the venue for our Sixth Form Open Evening on Tuesday 8th December. Year 11 students and their parents together with students from other schools who are keen to join Heston's Sixth Form heard about Sixth Form life and the range of courses available.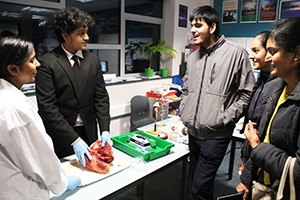 All Sixth Form subjects were represented with both teachers and current Sixth Form students available to talk to the prospective Sixth Form students and their parents and showing some examples of Sixth Form work including dissection in Biology (see right).
Mr Evans, Post-16 Learning Coordinator, gave a short presentation in the Learning Resource Centre which highlighted the school's impressive results and university destinations as well as talking about the opportunities that exist outside the classroom including community service, work experience and excellent career and university guidance.
Head Girls, Karishma and Amrit, also spoke about Heston from a students' perspective.
Click here to see Heston's Sixth Form Prospectus and Course Guide.