Poetry Workshop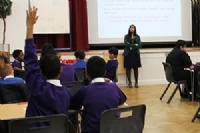 Heston's Year 7s help primary school pupils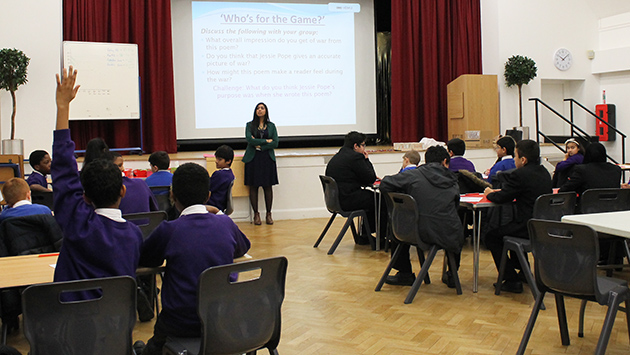 On Tuesday 1st December, our fifteen Year 7 'A Team' students welcomed primary pupils from Westbrook and Heston Primary Schools for a joint poetry workshop. All the students involved have been completing a project on the theme of First World War poetry: they have researched soldiers' experiences during the war and read a number of poems exploring war in their own schools.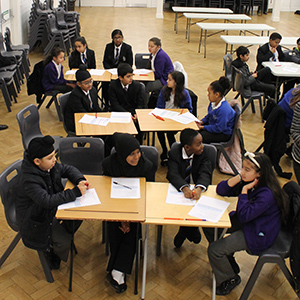 In the workshop, students came together to share their understanding of poetry and of the First World War. They read and analysed two poems ('Who's for the Game?' by Jessie Pope and 'Dulce et Decorum Est' by Wilfred Owen) and compared how war is presented by the poets, creating a poster to show their ideas.
The primary students will be leading the learning in their own classes, feeding back what they learnt, whilst our students will be creating a special display in the LRC to showcase the project. The 'A Team' were fantastic at supporting and leading the Year 5 and 6 students, showing excellent attitudes to learning. They received a special copy of 'War Horse' by Michael Morpurgo at the end of the workshop to reward them for their consistent hard work and effort.