Race the Tube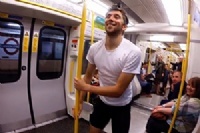 James Heptonstall talks about the creation of this YouTube video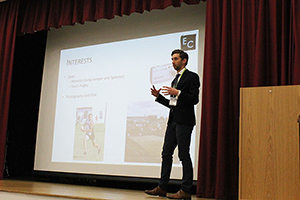 James Heptonstall, the man who Raced the Tube and won, visited Heston to tell Year 10 students why and how he did it, the planning involved and how the YouTube video, which has been viewed over 6.5 million times, resulted in the challenge being copied around the world.
James trained as an athlete and has recently represented England in the Touch Rugby World Cup. Together with Noel Carroll they are Epic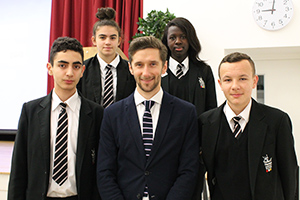 Challenges, a YouTube channel who have taken on a number of unusual challenges including racing against the Thames Clipper, the New York Subway and Oxford and Cambridge crews in the Boat Race. However, the video that started it all and went viral was Race the Tube.
James explained how he and Noel, another keen athlete, planned the challenge and subsequently persevered contacting newspapers to get publicity for the inspirational video which you can view by clicking here or on the image below. He also explained how he and Noel had raced and beaten Olympic triathletes Alistair and Jonny Brownlee, in an urban triathlon race with a twist.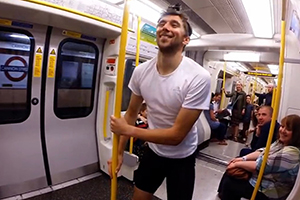 James left the students with three points to consider based on his experiences:
Pursue your interests and what you're passionate about
Persevere and overcome hurdles
Set your own goals and make your own opportunities
Year 10 Learning Coordinator, Mr Ritesh Andhee said: "James is a real inspiration and the students thoroughly enjoyed his talk."