Eureka Science in Action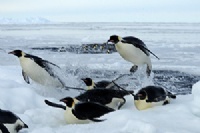 Year 9 and 10 students visit University College London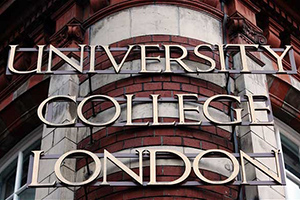 Thirty Science students from Years 9 and 10 had the opportunity to attend the Eureka Science in Action Study Day at University College London. They had a fascinating day attending lectures about a range of cutting edge scientific discoveries and watching fun Science demonstrations.
The day started with the "Science of Bubbles" with a particular emphasis on how penguins come out of the water like a projectile by manipulating bubbles in the water. It then moved on to the "Solar System Safari", with amazing images from satellites and possible evidence for life on other planets. A crowd favourite was the lecture from TV presenter Greg Foot (pictured below right) about his journey up Mount Everest and how learning about altitude sickness is providing new insights into treating people with low oxygen levels in hospital. On to using minecraft to investigate protein structure in "Natures' Robots" and ending with the wacky physicist Ian Dunne who delighted the audience with stick bombs, Van de Graaf static generators and playing the Theremin.
The students were an absolute credit to the school and hugely impressed Miss Hart, Mr Newton and Miss Gummadavelly with their excellent conduct throughout the day.