Roehampton University visit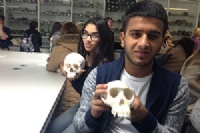 Sixth Form students attend an Anthropology conference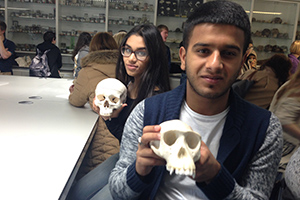 Sixth Form Anthropology students attended a Roehampton University conference: Society and Biology: The View from Anthropology.
This taster day was an opportunity for budding Anthropologists to apply what they learnt in lessons. It was a hands-on interactive day of learning and it gave students an anthropological perspective and anthropological insights into society, biology and human-animal relations.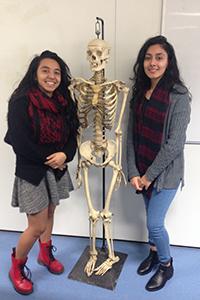 As well as looking at a variety of skeletons and having sessions ranging from "Vampires, Zombies and Witchcraft" (covering fieldwork in Transylvania and the Caribbean) to "Monkey talk" (a study of vocal communication by our primate relatives) the students also had an opportunity to tour the university and learn about careers in Anthropology.