Les Edwards Memorial Service
A "fantastic teacher" remembered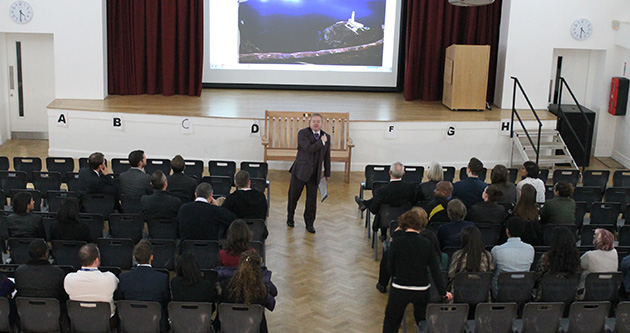 Past students and colleagues joined current teachers and students as well as friends and family of Les Edwards for his Memorial Service at the school on Tuesday 13th October. Les sadly passed away in August 2014 following a battle with cancer after he had retired from Heston in 2012.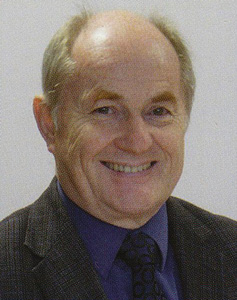 Headteacher, Phil Ward talked about the great service Les (pictured left) had given to Heston Community School. Les retired from the position of Post-16 Learning Co-ordinator (Head of Sixth Form) at the end of the 2011-12 school year having inspired students and colleagues alike during his 34 years at Heston.
Mr Ward described Les as a "fantastic teacher" who delivered "outstanding lessons". He also talked about Les's roots in Holyhead (pictured on screen in the picture above) and his great sense of humour and then invited all the guests to tour the school. This provided an opportunity to see three permanent reminders of Les's contribution to the school – a tree planted in the grounds, a bench that will be used by students in the quad and the naming of the Sixth Form Common Room as "The Les Edwards Common Room".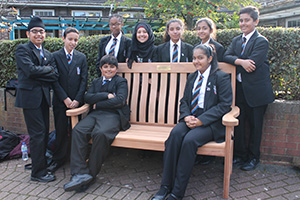 As the plaque in the Common Room says of Les: "A man of intelligence and compassion who changed lives"
The following poem was read by Mr Ward during the Memorial Service:
Feel no guilt in laughter, he'd know how much you care.
Feel no sorrow in a smile that he is not here to share.
You cannot grieve forever; he would not want you to.
He'd hope that you could carry on the way you always do.
So, talk about the good times and the way you showed you cared,
The days you spent together, all the happiness you shared.
Let memories surround you, a word someone may say
Will suddenly recapture a time, an hour, a day,
That brings him back as clearly as though he were still here,
And fills you with the feeling that he is always near.
For if you keep those moments, you will never be apart
And he will live forever locked safely within your heart