Hola, Guten Tag, Goddag, Shalom, Ni hao, Vitayu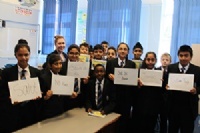 How many ways can you say Hello?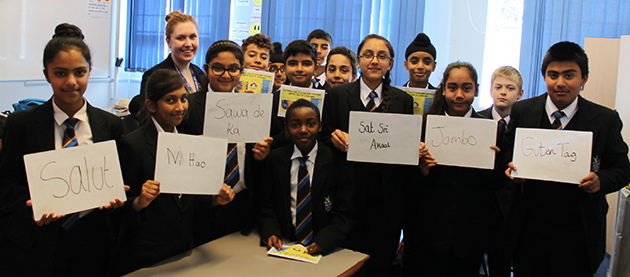 As part of the European Day of Languages, Year 7 students were given a challenge to find the word "Hello" in as many languages as possible.
The students approached other students and teachers in their quest and many collected a list of over 10 greetings from around the world. The aim was not only to find as many as possible, but also to try as hard as they could to find them – would they spend their lunchtimes searching? How many teachers would they ask? Would they go the extra mile in their bid to be crowned their form's Language Ambassador?
Ms Charlotte Hall, Assistant Curriculum Leader in the Modern Languages Department who organised the competition was impressed with Year 7s' enthusiasm and determination: "The students really took up the challenge and not only did they learn a wide variety of new greetings they also, as new students here at Heston, were able to get to know their fellow new starters as well as students and teachers throughout the school. Well done, Year 7!"