GCSE Results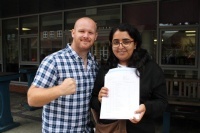 Congratulations to all our GCSE students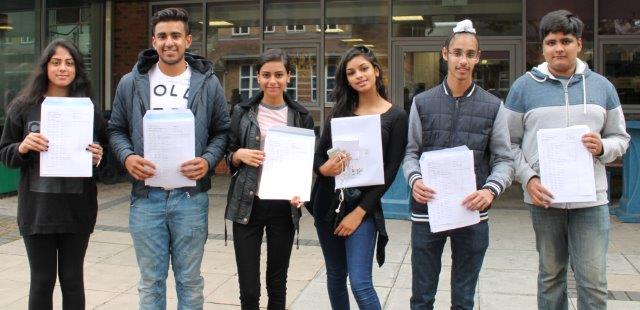 Happy Heston students - left to right: Arij 5A* 3A 2B, Fezi 3A* 4A 3B, Amrit 10A*, Meghna 5A* 5A, Harvir 6A* 2A 2B and Furgan 5A* 2A 2B 1C
Heston Community School students produced another impressive set of examination results, with 81% of the group gaining five or more A* to C grade GCSEs and 55% gaining five or more A* to C grades including English and Maths.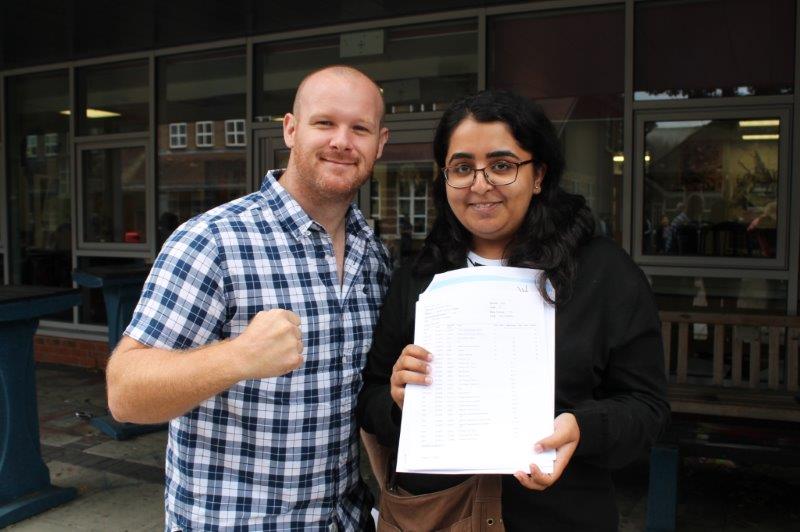 A number of subjects saw a high proportion of Heston students gaining A* and A grades including Photography 58%, Biology 54%, Physics 51% and Chemistry 49%.
The following subjects saw a particularly high number of students gaining A*to C grades: Biology 97%, German 97%, ICT 96%, Physics 95%, Chemistry 95%, Graphic Design 94%, ECDL IT 100% and BTEC ICT 100%.
Phil Ward, Headteacher, said: 'Congratulations to all our GCSE students whose achievements continue to impress. I am very pleased to see that our excellent record at GCSE has continued this year. These outstanding results are thoroughly deserved and will prepare our students very well for their Sixth Form studies.'
The following students gained 10 A* & A grades: Meghna Pathak, Laraib Malik (pictured above right with Mr Evans), Sarosh Hasnani, Amrit Ghatora, Sherestha Bhatt and Jemisha Bhalsod (pictured above with Miss Slater).
The following student gained 9 A* & A grades: Jaskirat Singh.
The following students gained 8 A* & A grades: Sakura Suzuki, Harvir Segue, Arij Saleem, Pritpal Rehal, Yash Pandey, Wiktoria Grabowska, Jibran Chaudhry, Manasa Chakka, Shahara Bari, Shanzeh Baig and Karishma Bagga.