Year 11 Prom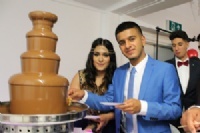 Exams are over and Year 11 celebrate!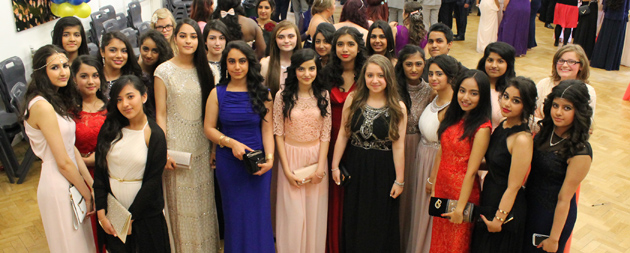 Year 11 celebrated finishing their GCSE exams in style at their Prom.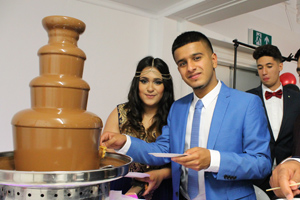 They dressed to impress and following an Assembly led by Ms Donna Slater (Year 11 Learning Co-ordinator) and her team of Tutors the students enjoyed lunch, particularly the Chocolate Fountain, and posed for their own pictures as well as with lots of props in a Photo-booth.
The serious business of dancing then started ... it was a great celebration!