Stalking Expert talks to Psychology students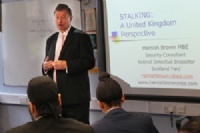 Hamish Brown MBE presents to Sixth Form students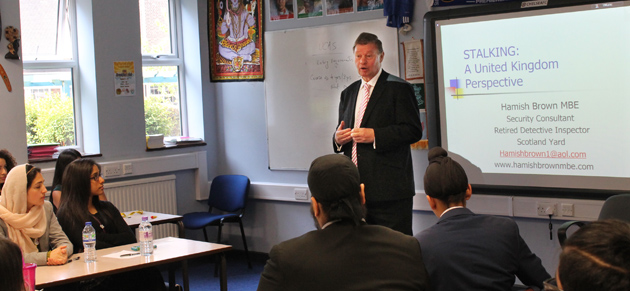 On Friday 12th June Psychology students had visitor Hamish Brown MBE who spoke about his experience of dealing with cases of stalking and harassment. Hamish, a retired Detective Inspector and Security Consultant, is a specialist in this field and is considered the United Kingdom's acknowledged authority on the subject, expert in the interpretation, practice and application of legislation and an advisor on the formulation of UK policy.
Profiling criminals is one of the professions that Psychology students decide to follow. This requires completing Criminal Psychology at university and further studying and specialising in this profession. The talk was very informative and full of real case studies.
Thank you to Hamish for sharing his time and expertise with us.