Nepal Earthquake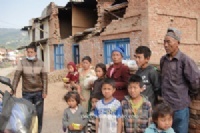 Students raise over £800 and collect essential aid supplies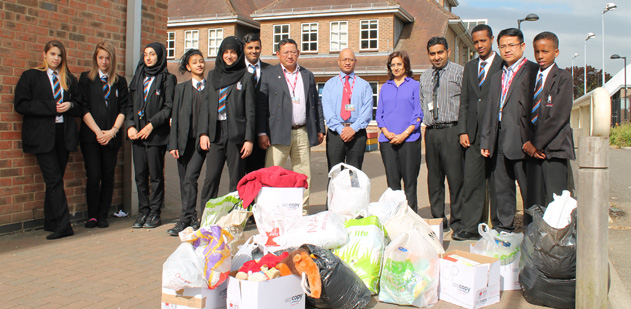 Students and staff raised over £800 at a recent mufti day in aid of the Nepalese Earthquake fund and also donated essential supplies to help the earthquake victims.
Representatives from the Gurkha Nepalese Community London Borough of Hounslow (GNCH) visited the School to collect boxes of the supplies brought in by students – this include blankets, hand sanitiser, baby wipes, nappies, formula milk, toys, tins of food and bottled water. Mr Ram Kumar Pomu, Chairman of GNCH thanked the students for their generosity to help those suffering in Nepal.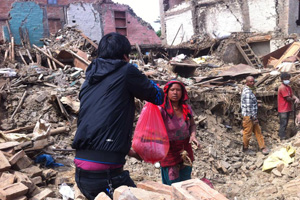 The earthquake and subsequent aftershocks have wreaked havoc in Nepal with a death toll of over 8,000 and massive loss of homes and essential services. Events in Nepal have been reported on all news channels but the devastation and suffering was brought home to the School following correspondence between Kulwinder Kullar, a Teaching Assistant at Heston and Krishna ( pictured carrying the yellow bag right), the Headmaster of a school in Nepal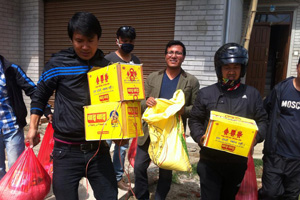 which Kulwinder visited recently – taking pens and pencils for Krishna's school.
Krishna's pictures (a selection of which are on this page) and reports on what was going on in Nepal and his efforts to support families made students and staff more determined to help. Here is what Krishna had to say following the second earthquake:
Thank you so much for your concern.
Yes, the 2nd earthquake made worse.
More houses r cracked, 100s of people killed, psychologically children, and old people r sick.
All r living out of house in tent though rain.
Schools r closed till 29 May. I n some friends r doing fun activities with kids of different places to feel free from the disaster.
We r distributing some stationery materials ( u gave us n some bought ourself) to them
Thank u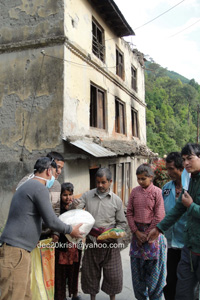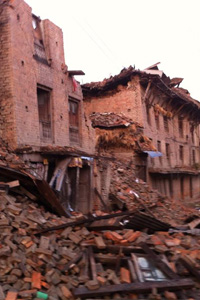 Our thoughts are with the suffering families and we hope that our contributions can make a small difference for some of them.

If you would like to help further details of GNCH's work and how you can donate are on their website click here to view