£2,972 raised for Shooting Star CHASE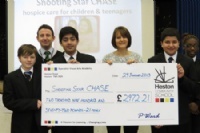 Year 9 raise a record £2,972 for Shooting Star CHASE
Jane De Lay from Shooting Star CHASE visited Heston Community School to thank Year 9 students for the £2,972 they raised for the charity. She also told them how the money would be used to make everyday count for local families with a child or teenager who have a life limiting condition and are unlikely to reach adulthood.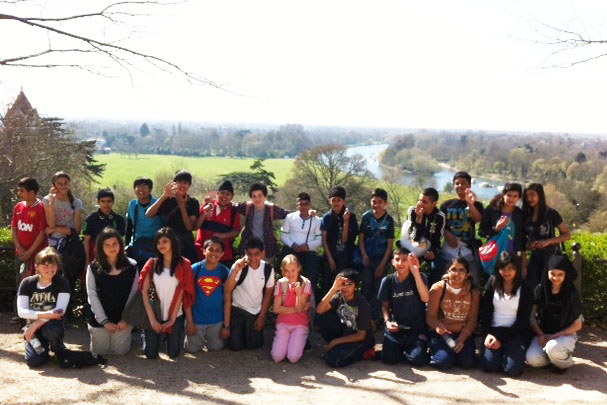 The money was raised throughout the year and is a record amount for an individual Year Group. A variety of fundraising activities were organized by the students with the major event being a sponsored walk from the School to Richmond Park (pictured righ) and back again which was completed by 180 students.
Jane explained about the work of Shooting Star CHASE and suggested that the money raised by the School would be used to help the charity to do more home visits to families who need their support.
Jane said: "We are truly grateful to the Year 9 students at Heston Community School for the incredible amount they have raised for Shooting Star CHASE by holding a sponsored walk to Richmond Park. It is extremely inspiring to hear of the dedication and commitment they have shown in helping families in their local area. Thank you so much from the children, families and staff at Shooting Star CHASE."